Expertise
Got a problem on your hands?
We can help you resolve it!!
We're focused and driven. We are a mobile app development company with a presence in four continents. Our aim is to leverage mobility to empower your business and to create an impact through technology business. Our expertise and experience in the mobile app development and on-demand marketplaces has helped us gain valuable insights in this domain that can help you stage the technical requirements of your business.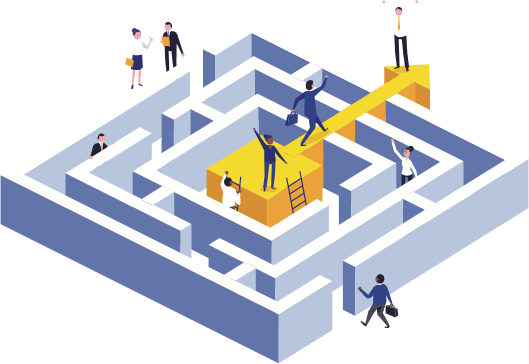 Ready-Made Solutions
Our plug-and-play model enables you to jump start your journey into the tech world. Depending on the industry, check-out our ready-made and highly customizable solutions to see if you'd want to start-off with them.

Customer Ordering Apps
Placing Bookings, Pricing, Payments, Notifications, promo-code

Service Provider Apps
Receiving Requests, Task Fulfillment, Real-Time Navigation, Booking Forms, Proof of Deliveries

Admin Panels
Catalogue management, User management, Automatic assignment, Map-based team/Task visibility, Rating/Reviews and much more.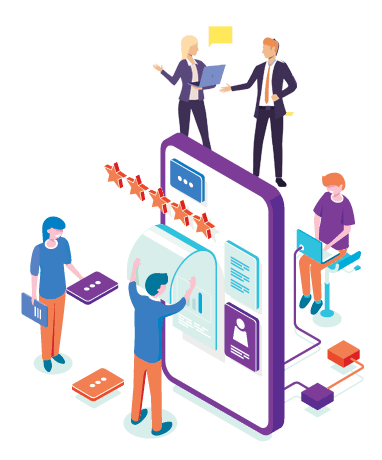 Testimonials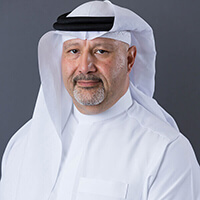 EduPloyment
Mazen M. Omair
Mazen M. Omair says, "By choosing Volumetree as my technology partner was the best decision. They add value to my purpose and make my vision live in the proper way as per need. Great team, they have with a clear heart and proper transparency in their work."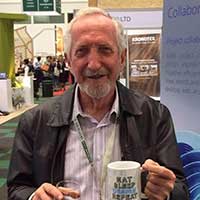 DEAM
Dennis Goldman
Volumetree was able to interpret our needs from the original coding we shared with them and produce a totally flexible solution. The team that was assigned was very professional, we would like to continue with Volumetree as we are very satisfied with their technical expertise and the product they have produced.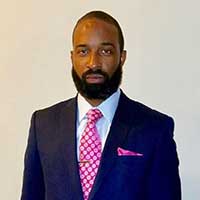 Lionheart
Chris Issacs
Volumetree helped us to design a Website and working with them was a very positive experience. We would recommend them!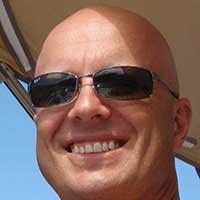 Elby Bike
Al Sasnowski
Volumetree's dedicated team is good in managing the app launch and delivery process. We recognize some synergies between our companies and would like to explore options for working together in the future.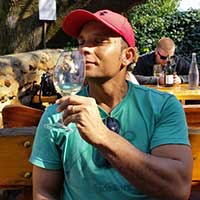 Batho Pele Group
Duane webber
Volumetree has an extremely helpful, knowledgeable and professional team. Great company with a dedicated team, and visionary leadership qualities. Foresee great things from this company in the future.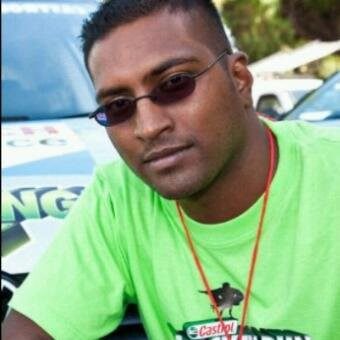 Online custom blinds
Ben Nuliah
I loved the passion, the motivation, and I love the energy that I see flowing at Volumetree. I'm already brainstorming on the next project. thank you team and everyone behind the scenes that made our dream a reality.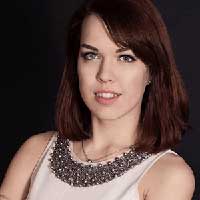 Kate Gross
I love their agility and ability to turn a person's idea into a useful product. They are a perfect solution for founders and entrepreneurs who want to build digital products that serve their customers well. Read More
Recent Posts
Check more posts in the blog for more inspiration
Finding The Right MVP Developer For Your Startup Idea - Hire MVP Developer

Transforming an idea into an actual product is an exciting journey. You go through various iterations of your idea by discussing it with your friends, family, target groups, and even employees (if you have them already) to ensure that what you've thought of will make sense as an actual product.Now that you've figured out that you have a great idea that fulfils an underserved need, you need to figure out how to build this product. If your idea is of a software product and you're a developer, you have some of these bits sorted for yourself as you can create an MVP - known as the working first version of your product.

2 Ways to hire

MVP developer

for your idea?

If you're not technically inclined and need help to build your product, you will now take the next step towards transforming your idea into a product—by finding the right MVP development team to develop it for you. There are two ways to go about this:

Find and hire your own MVP app development talent

This is an excellent option if you have the funds, the time and the MVP app development talent available in your area. Understand that you need a project manager, designers, testers, backend and frontend developers, office space and other resources to run a full-fledged work environment. Even if you are considering a remote-work scenario given the pandemic, you will need to set up IT infrastructure that supports remote working along with a way to coordinate a functional work environment for your employees. This is in addition to finding the right development team that works with your preferred MVP technology stack.

Outsource your development to an experienced

MVP development company

This is possibly the best option for a first-time entrepreneur as experienced MVP development companies such as Volumetree have all the infrastructure, workforce, policies and procedures set at their end. All you need to do is schedule a first meeting to kickstart your development needs.

Startup MVP development

companies such as Volumetree have highly experienced project managers, MVP developers, MVP testers, designers and all other types of talent that you may need to get your product out to the market—fast!

What are the benefits of finding a good

MVP development

partner?

I'm glad you asked. The success of an MVP depends on the team creating, managing and maintaining it. Some of the successful MVP examples include Zappos, Groupon, Amazon, Airbnb, Dropbox and more. With a quality development partner, you can rest assured that your MVP will delight your customers from its very first version. Here are the top benefits of hiring a reliable MVP development partner such as Volumetree: Reliable development partners will ensure that you get the best value for money. Additionally, due to well-defined processes, procedures, and experienced teams in place, you will end up saving more with each iteration. If you want to go deep down into budget management, we have a dedicated article for you covering ways to reduce app development costs. Companies such as Volumetree have a vast pool of highly experienced developers for your preferred technology stack. This helps you concentrate on the end product and business growth rather than worrying about tech stacks and developers.

The chances are that others might have also thought about creating a solution similar to yours. Our project managers will ensure that your project gets to the market before the others do! If you spend too much time finding your teams and bringing the product to your customers, you may lose the first-mover's advantage.

Better products from the first iteration

A well-rounded team gives your product an edge over the competition by being better-engineered and robust from the ground up. At Volumetree, our project managers ensure that your product is well developed, designed and tested at each iteration.

A better understanding of the product vision

Our consultants and teams understand your project's vision to ensure that everyone is on the same page. This also helps them to prioritize your feature set better.

Security and intellectual property

Project security and intellectual property protection are essential for business growth. At Volumetree, we sign NDAs with our customers to ensure that their intellectual property is safe with us.

Choosing a development partner for the long haul will help you create a fantastic product that will delight your customers for years to come. At Volumetree, we ensure that you end up with a much-loved product from the first iteration.

 

How to choose the right MVP developer for my startup?

There are many ways to find

MVP app development

companies. These include:

 

Searching for MVP app development companies on Google

 

Using the services of a known MVP development company

 

Searching on platforms such as Clutch, Goodfirms, LinkedIn and UpWork

Although Google searches, on-platform reviews and blogs can give you an idea of what you should expect in an MVP app development company, you must understand the following before you choose an outsourcing partner:

MVP development experience

An experienced MVP development company such as Volumetree will understand what your startup needs at the outset. As these companies understand your technical limitations well, they will provide you with the counsel you need for your idea to transform into a product.

Just a group of developers may not be the team that you're looking for. A professional MVP development company will have experienced consultants, project managers, UI and UX teams, developers, testers and DevOps engineers who understand the MVP development process to the T.

Technical capabilities and choosing the right tech stack

The tech stack your development partner excels in might not be the right tech stack for your product. You must find a partner that will understand your needs and provide you with a solution that works best for your MVP. Schedule a free 15-minute consultation with us today to know what will work best for your MVP.

Choosing the best engagement model for your startup

Selecting the right MVP development company is not the end of the road. Your MVP provider must also offer you the flexibility you need in terms of the engagement model. Standard engagement models include:

Fixed-price

A fixed price model is transparent, predictable, needs less supervision, and establishes trust with a new development partner. This model sets the cost of your project at the outset. However, please note that you must include an extensive first phase of your project. This ensures that you have a project scope and end goal clearly defined before you begin development.

Time and materials

Time and materials helps you work with MVPs that do not have a clear vision of the product yet. You can start project development early and increase or decrease resources as you go. This model is highly flexible and can leverage the power of Agile (iterative and continuous) development models to the fullest. The time and materials model also reduces your company's risk, as you can stop development if you need to. However, you will be very highly involved in all stages of MVP development, and you may run into discrepancies in your budget as the estimate, and actual costs might differ by a wide margin.

Cost-plus

This model is best for augmenting your existing team. You can hire talent such as testers, developers or UX designers to add to your team for a limited time. You will, however, end up paying a contractor's fee, wages of developers and other additional costs. This model is best for short-term engagements.

Dedicated teams

The dedicated teams model works best if you wish to hire offshore personnel with a high degree of control. You get exceptional levels of control, total flexibility and the same benefits as hiring your own team. This model works best for large projects and is not feasible for small startups due to the costs involved.

The stability, reliability and quality of your MVP will define your startup. The right technology partner will help you to create a first-rate product in each iteration, ensuring that your customers love it from the get-go!

Parting thoughts

I hope you now understand the need to hire a world-class team for your MVP. At Volumetree, we help our customers transform ideas into much-loved products that have been delighting their customers for years. Our attention to detail, reliability and consistency has helped us retain our clients for years. If you have an idea that you believe can change the world, we have the team in place to make it happen. Let's do this together!

How To Price a Software Product Intelligently - Software Pricing Guide

Know how to price your software product effectively – a definitive guide to pricing economics and improving your bottom line

If you are a budding entrepreneur, you must have struggled with pricing your product. It is vital for every startup to know their customer base, understand software pricing strategies and the importance of pricing software or SaaS products in a way that can help your business be successful in the long run. 

You've created a groundbreaking product that is ready to disrupt the space it operates in. Your investors are happy with the end product, your target audience loves your marketing campaigns, and you've hit the market at the right time. But somehow, you cannot find the numbers you need to ensure profitability. If you cannot find faults with the product or your go-to-market strategy, have you thought of learning more about

how to price a product

effectively?

Most customers are inherently "price-sensitive". Although this "sensitivity" to the price of a product may be at different levels, too high or even too low a price can put off potential customers. 

A well-known example of a product losing steam because of its cost is Google Glass. A head-mounted device with smartphone capabilities was the first attempt of a major tech company to connect the typical customer to augmented reality. Although the product lost favour with customers due to multiple reasons, the price was an important factor. 

As a customer, I love a deal when it comes my way. When I started as an entrepreneur, I was a one-man army for nearly everything tech and non-tech. I would create the newsletters by hand and even send out mailers to my target audience on my own. I shied away from purchasing subscriptions for SaaS tools such as

Grammarly

because they were too expensive for me at the time. 

One day, I chanced upon a promotional email from Grammarly offering me 20% off on the current running price on my birthday. I quickly did some math and found that Grammarly would help me and my team write clearly and effectively. 

I bought the subscription immediately—because Grammarly had gotten the price right for me with the discount. I was now paying an amount that offered me more value for money, making the purchase a no-brainer. I also understood the value of the discount offered for a limited time, making the purchase a no-brainer.

What is software pricing?

Software pricing is setting a final cost for your end product. You must balance this number to ensure that you see a steady flow of customers while ensuring profitability. It would be best if you considered the following factors before you decide

how to price your software product

:

Cost of product development

Cost of infrastructure 

Revenue goals

Competitive product cost analysis

Businesses thrive if they are in profit, and getting your product pricing right ensures profitability. If the pricing of your software is not optimized, the fundamental economics of your business go off balance.

Please note these essential facts about software pricing

Pricing is not a one-time decision

A simple way to determine the price of a product is to add up all the costs involved in creating your product and bringing it to the market. Add your profit margin on top of this value, and you're golden! 

There is no "wrong" price for your product

If you are unsure about the right price for your product, you can use a price comparison engine such as Google Shopping, PriceGrabber, Shopzilla, and many others. A price comparison engine can help you see how your product stacks up with the competition regarding price and features. This can give you a good idea of where to begin.  

Understanding the connection between pricing and human behaviour

Pricing is the most complex topic that you may face as an entrepreneur or a product manager. Experimenting with the pricing of your product can result in unprecedented growth and drive your company towards the path of profitability faster than you expected. However, getting the pricing of your product right is not easy. 

Buying a product is a process of the heart and not the mind. This essentially means that you make purchase decisions for emotional reasons even when you're thinking analytically.

How is the value of a product determined?

Did you know that software pricing is dependent on the concept of value? Highly-priced products are considered better than their lower-priced counterparts and seem to offer significantly more value. Additionally, inculcating a sense of scarcity—labelling products as a "limited edition" can expedite the time taken to purchase a product. 

However, the value of a product is perceived individually. This makes software pricing complicated and a sweet spot challenging to find, but it is the best software pricing approach.

The importance of pricing for a SaaS product

The viability and growth indicators of a SaaS product lie in customer acquisition, customer retention and monetization. Not many companies believe that monetization has the maximum impact on a SaaS company's bottom line. 

This is because struggling SaaS companies want to maximize user count while ignoring their bottom line. A survey of over 500 SaaS companies by

Price Intelligently

found that monetization was the key to the growth of SaaS businesses and not customer retention or acquisition. 

Their data showed that knowing

how to set a price for a product

appropriately was 2x as efficient as retention and 4x as efficient as acquisition in improving a SaaS company's bottom line. 

Pricing touches every part of your business

Considered to be at the intersection of marketing, sales and product development—pricing plays the most important role in the growth of a company. Yet, no single department takes ownership of the pricing of your product. 

Product pricing must not work in a silo—it must be a joint effort with inputs from key departments, including marketing, sales, management and product. 

Here's how each of these departments impacts pricing:

Product developers build features for a product based on their deep understanding of what their users want. This is necessary for the packing of your end product or offer.

Marketing teams understand buyer personas and target groups. They understand the messaging that will resonate best with each user group and know how to communicate pricing.

Sales teams know the common queries of customers and the objections they may have. Involving sales with pricing helps develop better pitches and generate more accurate sales forecasts that can directly impact revenue. 

From the CEO to the company's executives, your management must coordinate pricing by getting inputs from all the other departments to arrive at an appropriate and viable

SaaS pricing

decision. 

Pricing is vital for your unit economics

Every business strives to enhance and improve its customer lifetime value and decrease its customer acquisition costs. This is the only way to achieve growth as a business. 

As your cost to acquire new customers reduces with an efficient pricing strategy, you generate more lifetime value from each customer acquisition, leading to a better bottom line. 

If you are constantly thinking about "

how much should I charge for my product

", it is essential to understand a little about unit economics.

CAC or customer acquisition cost is the total cost of sales and marketing divided by the number of customers acquired. This is the cost of your marketing and sales efforts to get a new customer on board.

LTV or lifetime value is the average revenue per user (APRU) divided by your churn rate. This means that your LTV will be what you will earn from each customer as long as they use your offering.

It is essential for any company, including SaaS companies, to have an LTV/CAC ratio of >1. Note that your LTV must be substantially higher than your CAC for long-term growth, which is the fundamental tenet of your cost-plus pricing strategy.

Understanding software pricing strategies

What pricing strategy should you use, and how often should you validate it?

Most companies do not put enough thought into pricing their products. They also do not understand that pricing is a continuous process to attain maximum value per sale. 

The three common strategies used by businesses to define their product pricing include:

This strategy is equally simple—it uses competitor pricing as a benchmark to set product prices. The problem with this strategy is that you have your competitor's pricing strategy and not your own. 

You are in the market to give your customers something better, which is the primary reason why they will shift their business to you. Additionally, the only way to earn more is to raise prices and become the "expensive alternative". 

In short, competitor analysis should guide you as a company and not influence your pricing decisions. 

This is the most straightforward pricing mechanism. You calculate the cost of providing your service, add a profit margin, and done! 

The benefits of this strategy include its simplicity (which is only relevant if you know what your costs are) and the fact that it will cover your costs. It is a good starting point and has little overhead—plus you know your profit percentage. 

However, there is a problem—for SaaS products, you won't necessarily know all your costs upfront, and these known costs too might fluctuate over time. So, if your expenses increase by 20%, your 15% margin might not do you much good.

Value-based pricing is essentially customer-driven pricing. This means instead of looking "in" (towards customers or competitors), you look for pricing inputs from the decision-makers—your customers. 

The only downside of value-based pricing is that it takes time to get it right. By understanding your customer's willingness to pay, you can start at a higher price point and raise prices as you add more value. 

In SaaS, this makes complete sense—as you incrementally add value to your product, you can quickly re-evaluate pricing strategies every six months and raise prices if you can.

As a SaaS company, you exist to offer value to your customers. If you can figure out what your customers want to pay for your product and what they want as a future feature set, you will be able to easily retain these customers while enhancing your product—while increasing your profit!

Why is it important to know your customers?

Knowing who your customers are will help you create valid, quantified user personas. Quantified buyer personas are the foundation of a company's pricing strategy and can play a significant role in long-term viability. 

Quantitative buyer personas reflect the target market and break it down by the point of contact and define its features (buyer). This means defining the needs and budget of the contact point. 

The importance of data

Intelligent, actionable data-driven buyer personas have replaced traditional adjective-driven personas. 

Using actual, data-driven characteristics that matter will give you more value than just using adjectives derived from anecdotes and gut impressions. For data-driven customer insights, you must know how to:

Identify your highest-value customers so you can position yourself well

Know the valued features of your product that various subsets of your customers ask for

What are these customer types willing to pay?

Is the unit economics of these customers profitable for your company?

In short, quantified buyer personas depict value. Here, value means knowing which customers are the most valuable to your company and how you become invaluable to your customers.

With data research and defining these characteristics for your customers, you can understand who they are, what they want from your product, and how much they are willing to pay for it.

So, a data-driven pricing process would follow these four steps:

Define the problems that are inhibiting company growth

Use buyer persona data to find the source of these problems

Find the best possible solution for these causes

Take the results from your experimentation and assimilate them into your pricing

Problems Faced While Pricing a Software

Here are some common pricing problems faced by software companies and the metrics you must analyze to price your software product effectively:

Poor unit economics and price sensitivity

Price sensitivity is the degree to which the price of a product affects the purchasing behaviour of your customers. You must collate price sensitivity data according to each buyer persona. An excellent way to collect this data is through a price sensitivity study.

The cause for this can be either pricing or packaging. You must run relative preference studies to gather price sensitivity data close to core features and value propositions.

The lack of a value proposition is the likely cause of low acquisition volumes. Knowing your customer's relative preference for value propositions and brand promise through customer interviews is an excellent way to get this data.

Your existing pricing strategy is possibly the root cause of low conversion rates. To know more, run price sensitivity studies segregated by buyer personas. 

Why is it important to localize your product pricing?

Pricing localization does not mean just changing currencies. Similarly, one pricing strategy does not suit your entire customer base. Localized pricing takes into account local customer preferences, price sensitivity indices, buyer personas and market saturation. 

Using this strategy to price your product effectively across geographies will help your customers find price points that suit their preferences and needs and satisfy their value concept. 

Is discounting a bad thing? (A Bonus Tip)

Who doesn't love a sale? I know I do! However, what works in retail will not necessarily work in software—especially SaaS. Aggressive discounting might raise your customer volume, but at the same time, it will also lead to higher churn rates. Discount customers are less likely to renew their subscriptions when prices go back to normal. 

Customers acquired through aggressive discounting also have a higher price sensitivity and are less likely to renew their subscriptions. These customers offer a lower lifetime value compared to those who are more likely to continue.

In the world of SaaS, discounting undervalues a product. You will eventually end up spending a more extended amount of time recovering your CAC. Here's an example to understand cost-plus pricing strategy that will put things into perspective:

Consider a 20% discount on a product that has a CAC of $6000. At a monthly recurring revenue of $400, it will take 15 months to recover your CAC. You can recover this amount in less than 12 months with a minimal discount by keeping the price at $500. 

This also means that customers willing to pay a higher amount will be less sensitive to a value and cost increase of 5-10% over the next year or so, bringing up your bottom line substantially. 

In short, be discreet about your discounts and do not broadcast your discount to everyone by offering your product at a lower price across the board. 

This makes the ones paying full price for the product undervalued. Only target your discounts and a product cost-based pricing strategy towards those segments that need a push to close the deal. 

Vary your offers and keep them for a limited timeframe so that your customers do not expect it and wait for the discounts before renewing or purchasing. 

Remember: do not make discounts a habit. Instead, focus on the value proposition of your product to convince your customers that it is worth it at the full price. 

Pricing by startup stages

Every startup must think about pricing their products well from the outset. Understand that the pricing strategy and processes will differ depending on your startup's stage of growth. Here's

how to price your app

:

Pricing for early-stage startups: If you are still searching for that perfect product-market fit, focus on

product pricing

localization and build trust with your customer in your target markets.

Pricing for growth-stage startups: Focus on monetization and set pricing points based on market saturation and your customer's willingness to pay. Maximize returns by optimizing your LTV/CAC ratio. Re-evaluate your pricing every six months and pivot if needed.

Pricing for growth-stage startups: Expand to new markets and find new users internationally. Localize your prices to become the best fit for your target group.

Final thoughts

Pricing and product development go hand in hand. They are both iterative, consistent and dynamic. So, a data-driven approach will tell you

how to determine product pricing

and reap the rewards of a scientific pricing strategy for years to come! 

As a business, you must understand the strategy that suits your kind of business and use the best possible metrics to come to a sweet spot that is beneficial for both you and your customers.

Schedule a 15-minute call with me here if you are unaware of the best way to price your products or need help in understanding market economics and product pricing.

7 Ways to Test Your MVP and Create an Outstanding Product?

As entrepreneurs, we strive to provide innovative solutions to everyday problems through products.  Most of these products begin as ideas transformed into products after brainstorming, finding a product-market fit and prototyping. Early versions of such products are called MVPs. However, like all "first drafts", MVPs must be validated against the target user group. The reason for this is that an MVP is a culmination of your ideas, concepts and hypothesis, but it may not be what your customers are looking for. 

Why is it essential to evaluate your MVP or M

inimum Viable Product

?

Evaluating your

minimum viable product

is an excellent way to ensure that the product you've created works as intended and will be acceptable to your end-users. The internet is full of stories about countless products that failed (add a link to our blog here) to make their mark because they did not fit their intended purpose. Knowing

how to evaluate an MVP

reduces the amount of risk you face as an entrepreneur and gives you time to go back to the drawing board and rethink our product journey in case of a problem with your initial product.

To explain this in the tastiest of terms, imagine a use case of a bakery/confectionery shop that wants to create a new dessert. With customers being tired of sweets, cakes and pastries, there is scope to create something new, something interesting. As the head of product management, you want to create something innovative, so you think of making a fried cake with a hole in it. You christen it as the "donut". You try various recipes and find the perfect product-market fit—a cinnamon-sugar dusted donut that everyone loves. You then place your stand outside the cinema hall at half-time and validate your MVP. You take down customer reactions and finally produce the delightful product everyone loves—a chocolate-dipped, toffee sprinkled cinnamon-dusted donut that is taking the world by storm. 

In this process, you thought of an underserved need, hypothesized what customers would want, and created an MVP. You validated your MVP to people by selling a basic version of the product to them, gathered their feedback and finally created your delicious donut, which you constantly iterate and improve on to make new flavours, dinkies and so on. 

Well-known brands such as Airbnb, Uber, Groupon and many others started as simplistic MVPs and graduated into full-fledged billion-dollar products that are known the world over.

Validating your MVP

MVP development best practice

s

state that you must validate your MVP to ensure success. There are many ways to validate your idea when you are building an MVP. Companies like Groupon used a simple WordPress page, Foursquare made a single feature MVP instead of the entire product, and Dropbox created an explainer video. No matter what approach you take, it is important to use the learnings from the validation phase to create a genuinely innovative product the world loves.

7 ways to test your MVP

Here are seven easy yet proven ways to validate your MVP before transforming it into a full-fledged

donut

product. These validation methods must be a part of your

minimum viable product checklist

to ensure end-product acceptance.

1. Customer interviews

Interviewing potential customers is the best way to validate your MVP. Customer interviews allow you to get feedback from actual potential users of your product. You can gather valuable insights from these interviews about their gripes and expectations of your user base and improve your product before launching it in the market.

2. Crowdfunding

Crowdfunding sites such as Kickstarter and Indiegogo help innovators create MVP prototypes funded by interested people who contribute to these projects. The benefits of crowdfunding include an existing user base interested in your product and the funds to make it through to production.

3. Explainer videos

If you do not have a product yet, an explainer video is the next best thing to a corporate presentation. Dropbox did just that with their explainer video, where they showcased the functionality of Dropbox to a

large audience through YouTube

. Their video was simplistic—yet hit the spot, causing a surge of signups that helped Dropbox reach where they are today.

4. Landing pages

Landing pages can give you a lot of information about your potential user base. Using tools to capture user analytics can help you gather metrics that will determine user interest and see how they interact with your page. Landing pages are informative for both the customer and the developer of the MVP and can help steer a product in the right direction.

5. A/B tests

A/B tests help you determine the better version out of two. For example, you can create two web pages to showcase two different versions of your MVP. You can then gauge user inputs from A/B MVP testing using Google Analytics and Unbounce, etc.

6. Pre-orders

Pre-orders are very similar to crowdfunding, except that they will get the version they order as customers buy a product. Finished products often go the pre-order route to gauge requirements before commencing large-scale production. 

7. Concierge MVPs

Concierge MVPs deliver a highly customized service to a select number of customers, giving rise to the name concierge. A company called Rent the Runway is an online dress rental business. They provided in-person service where anyone could try a dress before they buy it. This helped to spread the word and validated their MVP hypothesis—would women rent dresses?

Your questions answered—FAQs and more

Here are the answers to some common questions about MVPs

What is an MVP?

An MVP is a scaled-down version of your product with enough features to attract early adopters and validate a product idea.

Why are MVPs important?

MVPs allow startups to test the waters before launching a full-fledged product—resulting in reduced costs and fewer resources before product validation.

What is the best example of a minimum viable product?

Popular

MVP examples

 include Amazon, Zappos, Groupon, Airbnb and Dropbox, among many others.

What is the difference between POC and MVP?

A POC or a proof of concept showcases that a product is "buildable". 

How long does it take to build an MVP?

According to a survey by Kinvey, the average MVP takes about 18 weeks to develop. This, of course, will also depend on how complex your MVP is.

How much does MVP development cost?

The cost of an MVP can vary greatly. Generally, apps with one or two usable functions cost within $15,000. However, note that the location of your development team plays a significant role in the cost of your MVP.

What if your MVP fails?

The great thing about MVPs is that even if you fail, you can analyze the reasons for your failure and transform your MVP into a product that customers need. This is the basic tenet of MVPs—they allow developers to pivot and create products iteratively.

How to measure MVP success?

There are many ways to measure MVP success. Popular methods include-

Download numbers

Customer acquisition cost

Percentage of active users

Percentage of paying users

Average revenue per user

Market share

What are MVP use cases? 

MVP use cases define the functionality of your MVP from a user's perspective. Every use case is a description of a user action and corresponding response. Use cases illustrate and clarify MVP behaviour to simplify development.

Final thoughts

Have you finished the donut? Oh wait, I forgot we were past that phase already! MVPs are a handy tool for entrepreneurs and innovators so they can test the waters before launching a full-fledged product. MVPs make it easy for an entrepreneur to transform their idea into a product without breaking the bank.

Do you have an innovative idea in mind and don't know where to start? Don't worry—we've all been there! Schedule a free 15-minute consultation with me to know how I can help you transform your idea into a product. At Volumetree, we have helped many innovators take the entrepreneurial plunge by creating world-class MVPs for them. Until then, happy innovating!