Expertise
Got a problem on your hands?
We can help you resolve it!!
We're focused and driven. We are a mobile app development company with a presence in four continents. Our aim is to leverage mobility to empower your business and to create an impact through technology business. Our expertise and experience in the mobile app development and on-demand marketplaces has helped us gain valuable insights in this domain that can help you stage the technical requirements of your business.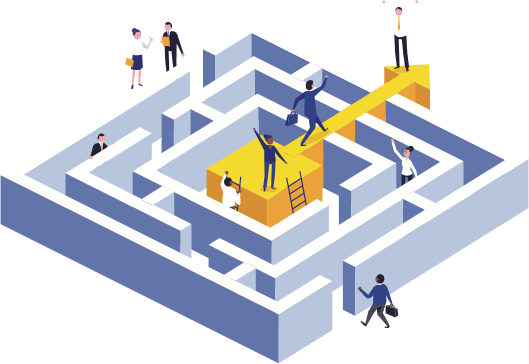 Ready-Made Solutions
Our plug-and-play model enables you to jump start your journey into the tech world. Depending on the industry, check-out our ready-made and highly customizable solutions to see if you'd want to start-off with them.

Customer Ordering Apps
Placing Bookings, Pricing, Payments, Notifications, promo-code

Service Provider Apps
Receiving Requests, Task Fulfillment, Real-Time Navigation, Booking Forms, Proof of Deliveries

Admin Panels
Catalogue management, User management, Automatic assignment, Map-based team/Task visibility, Rating/Reviews and much more.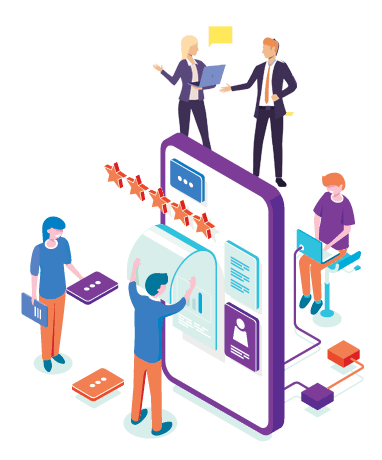 Testimonials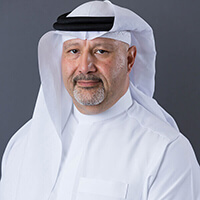 EduPloyment
Mazen M. Omair
Mazen M. Omair says, "By choosing Volumetree as my technology partner was the best decision. They add value to my purpose and make my vision live in the proper way as per need. Great team, they have with a clear heart and proper transparency in their work."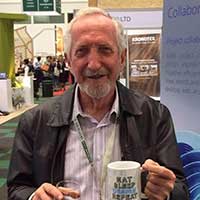 DEAM
Dennis Goldman
Volumetree was able to interpret our needs from the original coding we shared with them and produce a totally flexible solution. The team that was assigned was very professional, we would like to continue with Volumetree as we are very satisfied with their technical expertise and the product they have produced.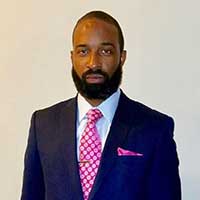 Lionheart
Chris Issacs
Volumetree helped us to design a Website and working with them was a very positive experience. We would recommend them!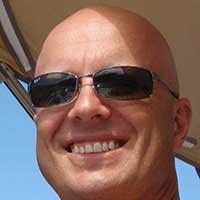 Elby Bike
Al Sasnowski
Volumetree's dedicated team is good in managing the app launch and delivery process. We recognize some synergies between our companies and would like to explore options for working together in the future.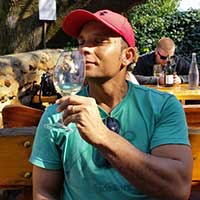 Batho Pele Group
Duane webber
Volumetree has an extremely helpful, knowledgeable and professional team. Great company with a dedicated team, and visionary leadership qualities. Foresee great things from this company in the future.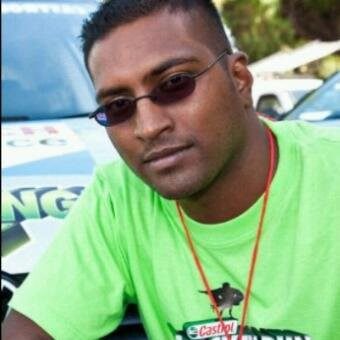 Online custom blinds
Ben Nuliah
I loved the passion, the motivation, and I love the energy that I see flowing at Volumetree. I'm already brainstorming on the next project. thank you team and everyone behind the scenes that made our dream a reality.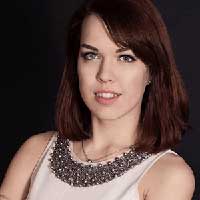 Kate Gross
I love their agility and ability to turn a person's idea into a useful product. They are a perfect solution for founders and entrepreneurs who want to build digital products that serve their customers well. Read More
Recent Posts
Check more posts in the blog for more inspiration
How Does ASOS App Work - The Online Fashion Retailer App Business Model

Buying clothes and fashion accessories can be a personal or a social experience. For some of us, it is deeply personal, and for others, just a chore. Finding what's "you" is often a deeply pondered thought, and it may be a while before the "aha" moment strikes. When it comes to fashion, dress or watch selections can take time—a scarce resource in the busy lives we lead today. So, when we found that the lack of time was causing us to lose out on that perfect outfit, we decided to ask tech to help build an app like ASOS. Fashion-related apps are exceedingly popular these days. As shopping malls stay shut in many countries around the world and people find themselves starved for choice, fashion apps such as ASOS help us clinch daily deals while browsing for that perfect dress.Entrepreneurs are consistently looking for newer and more innovative ways to solve problems and underserved needs. For a group of three young British businessmen, the high cost of fashionable clothes worn by celebrities on screen was a deterrent for most of their target customers. Incorporated to fulfil that underserved need of affordable, yet high-quality fashion accessories and clothing, ASOS or As Seen On Screen was an immediate hit in their native country. As popularity rose, ASOS soon became a global household name as a leading e-commerce fashion portal. 

How did ASOS become so popular?

ASOS focused on stress-free shopping and showcased products that their target audience wanted. This spurred their popularity leading to over 20% of the UK's population placing an order between April 2015 and April 2016. 

With notifications to let shoppers know when items are available and prioritizing customer engagement and interactions, ASOS has a large fan following that chooses the company over other, more established retailers, helping it turn profitable in just four years after launch. ASOS reported a net

profit

of GBP142 million in 2020, up 275% from 2019.

ASOS accomplished this by featuring "real" people as models and removing gender-specific sections from their website as a part of their "all-inclusive" approach. Today, ASOS serves millions of customers in over 190 countries with products from over 800 well-known brands along with their own brand—ASOS.  

What problem statement is ASOS solving?

ASOS caters to the middle-income section of society, helping them find world-class apparel and accessories at a price that fits their budget. This has led to its immense popularity in its native UK market and around the world. With demographic-specific sizes, need-based lines and winning over customers by offering them to be in the limelight—ASOS is a customer-centric brand that leaves no stone unturned to ensure customer satisfaction, which itself is a rarity in the fashion world.

Who uses ASOS?

Well, who doesn't? ASOS is a global megabrand that offers free shipping and returns, making them an international hit. ASOS's current customers include young adults who have a penchant for fashionable and hip clothing. They describe themselves as a "global online community of fashion lovers". You can easily see this in their

Instagram

feed! There are no models to be seen—just everyday people like you and me sharing their love for fashion and their favourite e-tailer—ASOS.

What value proposition does ASOS offer?

ASOS wants its customers to get a personalized, customized and convenient shopping experience. Their fantastic shipping and return policy is a hit amongst buyers. Their excellent and thoughtfully designed mobile app provides a world-class user experience to their audience. ASOS offers a large selection of fashionables on their app and website, making it easy for you to choose the product you wish to purchase. With next day or same-day shipping available worldwide, ASOS creates the "ASOS Experience", which gives customers a better shopping experience. Additionally, with no retailers or intermediaries in the fray, ASOS can offer products at a lower cost than retail stores, making them a hit amongst buyers.

What is ASOS's business model? How does ASOS make money?

ASOS has a multi-pronged business model that allows them to earn from multiple avenues. Items in the ASOS revenue model include:

Private label products—their primary business was creating affordable fashion goods. This is still a substantial part of their business and gets them a steady revenue stream.

Vendor usage charges—ASOS charges vendors a rental fee (currently around $35) to use their website. 

Sales commission and transaction fee—ASOS claim a 20% commission off each sale. Additionally, they also charge a transaction fee for each product purchased from their website.

Advertising—ASOS frequently offers advertising space on their website and magazine, earning revenue while allowing other brands to showcase themselves.

Investment details

ASOS has kept its investment details private. They started with an initial £2.3m seed capital from Robertson's brother, an entrepreneur from Monte Carlo and financier Andrew Regan. The company went public in 2001 and floated shares at 20p a share on AIM London. This made the company worth £12 million in 2001. The company's shares peaked in 2014 at £70.50, raising their valuation to £5.9b.

The tech under the hood

The front-end microservices that drive ASOS transitioned from Azure Cloud to Azure Kubernetes in 2020. This drives their PLP or product listing page, a vital UX bit for ASOS. They use serverless Python in Azure Data Factory for running their advanced analytics that is important for their personalization and customization services. Their test teams run behaviour-driven automation testing powered by .NET core. 

How does ASOS delivery app work?

ASOS uses AI to match the closest delivery agent with the item, ensuring next-day delivery across multiple countries. Coupled with their world-class logistics, warehousing and delivery subsystems, ASOS delivery apps provide a world-class experience to their users.

Who does ASOS compete with? Other players in the market

The fashion industry is inherently competitive. Large retailers such as THG or The Hut Group, AllSaints, House of Fraser, FarFetch, Missguided compete with ASOS for revenue and customer base globally. 

How are they better than their competition?

With a focus on customer service, customer experience and high quality, ASOS is winning hearts the world over. Their customer-focused app functionalities, including the AR-driven ", Match with Style" and content that helps make informed decisions, is what helps them stand out from the crowd. Coupled with their delivery subsystems, they have a seamless, world-class interface that works as a cohesive, end-to-end unit.

Is it viable to build an app like ASOS?

Absolutely! The love for fashion has not vaned since the dawn of time, and apparently, even a global pandemic cannot satiate our desire for pretty clothes and accessories! Creating an innovative app like ASOS for high fashion, affordable clothing, baby clothes, and even pet wear is a great way to disrupt the existing online fashion retail market. With a unique strategy and a customer-focused approach, you can easily tap into this massive, multi-billion-dollar industry to reap handsome rewards.

Is it easy to build an app like ASOS?

This is a trick question—so the answer is both yes and no. Their app is simplistic and has an easy to navigate UI that focuses on customer experience. Building an app like ASOS requires a deep understanding of your customers and their likes and dislikes. The app also tailors content (products) according to their customer's needs using an intelligent product engine. 

Creating an app like ASOS will require a lot of emphasis on the following:

Understanding your customer base

Creating a world-class recommendations engine

Keeping the interface simple yet feature-laden

Providing a world-class user experience

Although this sounds easy, but it can take a lot of iterations to get things right. This is where an experienced development partner such as Volumetree comes in. With our extensive experience in building world-class apps used by millions of people worldwide, we know what it takes to envision, design, develop, test and maintain an app like ASOS. Our agile approach and lean product development methodology help you get the best of both worlds—a world-class app at a price that will surprise you!

Final thoughts

The online fashion industry is full of e-tailers of all sizes. Ensuring that your app stands the test of time and stands out of the crowd, it is essential to deliberate and create a long-term customer acquisition strategy while focusing on profitability. At Volumetree, we believe in a customer-first approach, ensuring that your customers get the best value and an outstanding shopping experience that is unparalleled—helping you keep users hooked for good. Our iterative development approach and a future-centric vision helps us build apps that will stay relevant and be the first choice of your customers for years to come! 

If you're thinking of building an app like ASOS, you're at the right place. Schedule a free 15-minute consultation with our online shopping product experts to know how we can help you build an outstanding app like ASOS.

An Informed Guide To Creating a Fitness App Like MyFitnessPal

Are you a health-focused entrepreneur who wants to build a groundbreaking fitness app? Learn what it really takes to create an app like MyFitnessPal!Less than 15 years ago, it took either a pen and paper along with a book or a complex spreadsheet to calculate the number of calories you consumed every day. Today, it is easy to count the calories you're consuming, thanks to Mike Lee—the founder of MyFitnessPal.  He decided to create an app like MyFitnessPal due to a personal need. Mike started a fitness revolution that has resulted in dozens of competing apps and millions of healthier users.Similar read: Cost To Develop A Fitness App Like Cure.FitMike had planned a beach wedding for himself and needed to lose weight before his big day. He went to see a fitness trainer who gave him a book with nutritional values of over 3,000 food types and a notepad to track his calories. Mike found this solution to be cumbersome, and he started to look for a better, more elegant way to track his meals. This quest resulted in him creating MyFitnessPal—a website (and now an app) that helped people count the number of calories they ate for every meal.I first used MyFitnessPal after buying a pair of Under Armour running shoes in 2017. Under Armour was heavily marketing these apps, and I had just started my fitness journey. Four years later, I still use MyFitnessPal to count calories after each meal—making it the third-most used app on my phone.

The calorie counter and fitness tracker industry—some numbers

The

popularity

of calorie counter and fitness tracking apps is well known. The global fitness app market was

valued

at $4.4 billion in 2020 and will grow with a healthy CAGR of 21.6% from 2021 to 2028. Boosted by the pandemic-induced lockdown and the heightened interest in personal health, fitness and calorie counter app downloads increased by 46% in

2020

alone! Additionally, an

article

in the World Economic Forum reported that the daily active user counts in fitness apps shot up by 24% in the second quarter of 2020. India witnessed the biggest spike of 2020, with the fitness and calorie counter app download charts rising by over 150%!

How popular is MyFitnessPal?

Launched as an app in 2013, MyFitnessPal showcased its popularity quite early by becoming profitable in 2018 (according to

publicly available

data. MyFitnessPal CEO Mike Lee stated that the app was profitable

soon

after their first funding round in 2013). With over 200 million users, $128m in revenue, $20m in profits and a steady listing in the top apps' charts, MyFitnessPal is one of the top 5 calorie counters globally. 

What makes MyFitnessPal tick?

Some apps seem as if they are tailor-made for you—which is what I felt when I downloaded MyFitnessPal. The platform (including the app and the website) helped me get online quickly—with just a few questions about my body and why I downloaded the app, I was good to go. With a simple, clean, easy-to-use interface, MyFitnessPal became an instant hit. I no longer needed to read labels behind foods (I can just scan them and add a serving size). I could add entries for previous days if I forgot and get notifications if I over-indulged at any time.

Additionally, I could see what my body needs the most and add those suggested foods to my diet. This ease of use and the right functionality at the right place helped MyFitnessPal get their initial group of users who had similar needs. The rest is history!

What problems is MyFitnessPal solving?

For me, MyFitnessPal is an indispensable companion. The app helped me stay focused on my fitness journey and nearly accurately predicted my weight loss according to the amount of exercise I logged. I could also interact with their huge fitness enthusiast community, helping me stay motivated and learn from others who had successfully lost weight and taken charge of their health. MyFitnessPal gives me everything I need to stay fit in one seamless interface. From recipes to workout regimes to informative videos and articles and calorie tracking, I can do it all in this amazing app! In short, MyFitnessPal is helping me to focus on my fitness instead of trying to hunt around for the information I need for it.

Why should you create an app like MyFitnessPal?

The world is more focused on health than ever before. Fuelled by the COVID-19 induced lockdown and heightened awareness about the relation of good health and good eating habits with longevity, calorie counters and fitness apps and wearables have become the most-used apps for billions of people today. This makes the market ripe for a new calorie counter and fitness app like MyFitnessPal. Creating an app like MyFitnessPal can help you take advantage of the exponential and unprecedented growth in this industry that shows no signs of slowing down. A world-class alternative to MyFitnessPal can shake up the top charts and help your app take the top slot.

How can you go about creating an app like MyFitnessPal?

Building a

much-loved

app requires meticulous planning and a well-defined process. Here's what you need to do when trying to create an innovative calorie counter app like MyFitnessPal:

KYC—know your competitors (and your customers). If you're trying to create an app like MyFitnessPal, you must know why people love it. Perform a market survey and research the current market trends in the online fitness industry. Know what makes your competitors tick and what doesn't. Remember, an informed business decision is always a better decision.

Solve a problem that exists. Know the underserved needs of your customers to find their biggest gripe with the app. Solve those problems to draw users to your app. Understand that you can only make it big if your app is truly innovative and solves real problems better than the competition.

Choose the top features for your app while focusing on the user experience. It is important to start small and know the features that your customers will love. Adding those most-wanted features in the first version of your app is a good way to ensure that users make the switch. Additionally, most users will uninstall the app if the user experience is anything short of fantastic. Stay in your users' phones!

Find a great development partner. Find a company with experience, talent and the vision to create an awesome app that stands out from the crowd.

Plan well in advance and create achievable milestones with your development partner. This helps to ensure that you will be able to go through with the development process and launch a product in the market at the right time and within your budget.

Do not release your product before you love it. Test it till it's perfect. Remember, if you don't love it, it is unlikely that others will.

Choosing the right technology to build the app

The tech stack you choose for your app will significantly impact the final user experience and your budget. It is essential to stay within a defined budget and to choose the right tech for the job. Here's what we recommend:

User experience design: Sketch, InVision

App Development: XCode, Java, Kotlin, MEAN

Database: AWS

API Integration: Google API

Payment processing: Stripe

Push notifications: Firebase

Must-have features of an app like MyFitnessPal

Here's what your app must have to ensure that people can start using it right away:

User-facing app

Registration, login, social media integration. Social network integration is essential to ensure that your app can get the basic user data it needs at the outset. 

Profile management, including a detailed user profile to gather all the information needed by your recommendations engine.

Calorie counter with a large database of location-specific foods

Diet planner and recommendation engine

Nutritional information for food types and cuisines

Adding new cuisines and dishes to the recipe and diet list

Recipe manager to recommend recipes

Activity monitor including step counter and tracking other physical activities

Integration with other fitness platforms and wearables such as Strava, FitBit, Apple Watch

Health record management

Reportage including historical user-health reports and progress reports

Payment gateway integration for in-app purchases and premium services (if any)

Community builder and chat tool

Administrative interface

The administrative interface must have the following features

User management, including login creation, adding and removing users

Plan management for subscription services or other premium services

Notification management

Dashboards to visualize and manage user activity

Rewards management

In-app purchases and payment systems management

Chat module management

How much does it cost to create an app like MyFitnessPal?

The cost of creating an app can vary greatly depending on the number of features needed and the tech stack you choose. Additionally, the geographical location of your development partner can also impact your final app development cost. To put things into perspective, US-based charges between $100-$200 per hour depending on the complexity of your app. A developer with similar expertise in Eastern Europe may cost between $70-$120. Highly skilled developers in India cost between $20-$60 per hour—reducing your immediate development cost while maintaining high quality. Developing a basic calorie counter and fitness app with Volumetree can cost between

$15,000 and $30,000.

How can you recover your development costs? Innovative MyFitnessPal Business Models to follow

Do you know how does MyFitnessPal make money? Even though the app's basic features are free, they use various techniques to boost revenues and stay profitable. Their numerous premium features and subscription services help users in their fitness journey. The MyFitnessPal revenue model uses the following techniques to drive sales and improve profitability:

Premium services including workout routines, fitness journeys and health plans

Fitness product recommendations

Leads for third-party products and services

Ads

Additionally, you can also offer services such as individual training, caching and nutritionists to boost revenues.

Final thoughts

Calorie counters and fitness apps such as MyFitnessPal are extremely popular today. With people becoming more concerned about their health than ever before, it is a great opportunity for entrepreneurs to jump the fitness app bandwagon and create a truly innovative app that will help users in their fitness journey.  If you are a health-focused entrepreneur who has an innovative take on apps such as MyFitnessPal or wants to create an app like MyFitnessPal, you're at the right place. With our extensive experience in creating world-class apps that are helping millions of people get healthier every day, our product experts can help you create an app that truly stands out. Schedule a free 15-minute meeting with one of our product experts to kickstart your entrepreneurial journey today!

How Does Puppr App Work? Business Models and Features Explained

My dog has always been a "people person". He likes going on walks with me and plays well with my friends and family. As his human, I am responsible for feeding him, taking him out for walks and helping him learn new tricks. But there's always a time when your dog's human might run out of tricks to teach. That is sort of what happened to me—which is when I decided to hire the services of a trainer, but with the pandemic in full force, what can one do? Enter dog training apps—a godsend in these tumultuous times!

The popularity of pet training apps

Valued at $232 billion, the global pet care industry is showing no signs of slowing down. This industry is growing at a healthy CAGR of 6.1% and

will breach

the $350 billion mark by 2027.

Interestingly,

more than

20% of pet owners spent more money on pets than themselves during the COVID-19 pandemic. Also,

as nearly 31%

of the pet industry customers are millennials, they are twice as likely to choose an app than an offline store. This makes a pet training app with an inbuilt shopping portal an extremely

lucrative option

for anyone looking to develop a pet training app.

Puppr is an extremely popular app, with over 100,000 installs on both Play Store and the App Store. Their average rating on both platforms is 4.5+, making their user satisfaction ratio at par or higher than the competition.

Who uses apps like Puppr?

Puppr's key stakeholders include busy dog owners who lack the time to take their dogs to a professional trainer. In today's world, this would include nearly everyone who has a dog! As our lives become busier by the day, we find it challenging to take our dogs to the trainers.

What value proposition do Puppr offer to their users?

Puppr empowers you to train your dog on your own, at a time that suits you best and at the most comfortable pace for you. There are no fixed times, hourly limitations, lockdowns and chances of getting infected to bother with or worry about. Puppr ensures that you spend quality time with your doggo while teaching it new tricks! Additionally, you can forget about those financial constraints that may deter you from hiring a dog trainer. Most basic tricks and commands can be learnt free of charge on Puppr. If you believe that you need more, get a subscription for as low as $12.99/month or $99.99/year (with a 7-day free trial).

Puppr funding rounds and revenue -

Puppr's financial information is private, and the developers have chosen not to share this information publicly. 

Puppr app business model - How it Works

Pet training apps such as Puppr follow two distinct business models:

The subscription approach allows Puppr to maintain consistent cash flows. The various subscription options such as monthly, annual, and one-time enable users to pay for the premium content they need.

The in-app purchase business model allows Puppr to showcase Puppr-branded products for sale and include other affiliate-sourced products on Amazon. Additionally, customers can also purchase in-app masterclasses to train their pets.

Puppr's competitors

Puppr is not the only dog training app around. The app world is full of dog training apps like Puppr that you can use to train your dog. Here are the top apps that Puppr competes with:

Dogo dog training and clicker

Dogo has a large Insta-like community where you can share updates about your pup. The app has five dog training programs: New Dog, Basic obedience, Stay Active, Little Helper, and Strengthen your Friendship. You can use these training programs to help your dog learn basic tricks, get potty and leash trained.

Pupford

Celebrity trainer Zak George drives Pupford's initial month-long training program. In these 30 days, Zak's lessons help reinforce the understanding of tricks, follow behaviour-specific training sessions, and much more. The host of training programs in the premium version includes behavioural training for biting, jumping, and obedience. Premium versions start at $10/month for app-wide access to all lessons or a one-time $20 fee for a single course.

Pocket Puppy School

Pocket Puppy School is an ad-driven puppy training app and is especially great for those planning to adopt a puppy. First-time dog-owners benefit from the information available in the app and the lessons on offer. All the content available on Pocket Puppy School is free—with a caveat: you have to wait an entire day for the next lesson unless you're willing to watch an ad. 

GoodPup

GoodPup is an app that connects dog owners to trainers. This app is good for those who cannot train their dogs themselves. The app has a comprehensive questionnaire, following which you get to connect with a specialized trainer. The trainer speaks to you weekly, and the app offers a built-in chat to contact the trainer for any additional inputs you may need. The training sessions are paid and require a $30/week subscription.

How is Puppr better than the competition?

Budget-friendly and flexible pricing

Puppr is a budget-friendly alternative to other apps in the market. With a wide range of payment options for individual packs that range from $2.99 to $12.99 for an all-access pack, Puppr offers you more value at every price point. 

A lot of apps online have a "fake" sounding clicker. Puppr's clicker sounds like the real thing, and I found that my dog responded to it more often than other apps.

Puppr understands its audience better. As dog-lovers themselves, they understood the problems new pet owners might face and crafted their user experience around it. Puppr uses simple, step-by-step instructions and accompanying graphics to help you understand the process better—directly impacting the speed at which your dog learns and understands them.

Personalized instructions from celebrity trainers

With step-by-step instructions from Sara Carson along with live assistance from other professional trainers available 24/7, Puppr can help your dog learn a bag of tricks faster than others.

Why are dog training apps so popular?

Training a dog is nothing short of intimidating after the "usual bag of tricks". If your dog is too active to handle, the training becomes even more complex and requires a method that is easy to follow and leaves a lasting impression on your pooch. 

I ran out of my training options during the lockdown last year. Even though there are hundreds of books and training classes available on the internet that can help, it all depends on your dog's temperament and willingness to learn. I stumbled across

Puppr

while trolling the internet for better ways to train my dog. Powered by training lessons, tips and techniques from superstar dog trainer

Sara Carson

, Puppr promises to simplify dog training for you!

About my doggo

My dog Oscar is jumpy, loving and has not been a good obedience student. He has insane energy levels and is distracted in a second. Although he had learnt some basic tricks, I had desperately tried to train him to play with the frisbee—to no avail. He would either sit on the frisbee or run off with it.

Puppr to the rescue—about the app, features and my Puppr experience

I loved Puppr from the day I installed it. The interface is friendly, clean and easy to navigate through. The app also includes an

electronic clicker

. You can use this clicker to reward or communicate with your pup. The clicker is the most prominent button in the center of the app and is simple to use or locate.

Lessons available in Puppr

You can pick from a slew of lessons that include:

New Dog

Basics

Silly

Silly 2.0

Charming

Circus

Performer

Useful

Frisbee

Agility

Swimming

And more!

Each of the lessons has sub lessons called packs. For example, if you choose

New Dog

, you can further select New Dog Basics, Placework and Grooming options. New Dog basics further has lessons that include Clicker Training, Crate Training and Potty Training. The entire interface is pretty intuitive and does not take long to get used to. Additionally, as each pack only has 4-6 lessons, it does not overwhelm you or become an endless scrolling match. 

See also:

Best Pet Grooming Apps

The lessons—training the human and the pooch

It is essential to learn how to train your dog before you attempt to train it yourself. Lessons in Puppr help you to see what is to be done and replicate that with your dog. Bones denote the difficulty of each lesson, and the higher the number of bones, the more difficult it is. Lessons in this pet training app are accompanied by audio-visual aids so that you can easily follow them. Additionally, tips and tricks built into the app are beneficial to overcome any hiccups. Oh, and I forgot to mention that you can show off your dog's new skills to the world by participating in photo challenges. 

Should you hit a roadblock, each lesson also has an option to start a live chat with trainers—as a premium feature. 

Note: some of the lessons are premium-only and need a subscription to view.

Puppr Features

Profile

Puppr allows you to create your dog's profile so you can see your pup's progress in real-time. The profile will also showcase your doggo's photo along with all the tricks in alphabetical order, sorted by name, difficulty or status. Additionally, the profile lists all the badges your dog earns, along with challenges and likes.

Shop

The in-app shopping area has treats, equipment, accessories and other merchandise to choose from. You can buy items in-app or through links to Amazon.

Puppr app has everything available at your fingertips. For example, if you need to start grooming your dog on your own, the app will showcase things you may need along with instructional videos so you can purchase those items before you begin. So if you are trying to learn how to trim your pup's nails, the app will suggest items such as nail clippers, nail grooming tools, and recovery powder. 

FAQs

Beginner lessons have an extensive FAQ and an option to start a live chat if you still have questions. 

Value—is Puppr worth it?

If your dog is untrained or if you just got a new dog, yes. The basic tricks are all free, but the fancy ones require a subscription. It will take a while for those with a new dog before you complete the entire list of free tips and get bored with the app. 

Puppr gives you the option to pay for a particular activity instead of getting locked into a subscription plan. You can choose your favourite tricks and train your pup in them. If you believe that you need help, you can also subscribe to Puppr premium for a month or a year. Subscription rates are $9.95 a month or $95.99 a year. 

Puppr Premium unlocks all lessons, gives you access to masterclasses by experts and lets you chat live with Puppr's team of training experts. 

Remember that every dog is different and may or may not like the approach followed by the app. The success of the app will entirely depend on your pooch and your perseverance! 

Note: I tried to teach my dog the "Hooped Arms" trick in which you form a hoop with your arms and your dog leaps through it. The first step was the most difficult one. My dog refused to jump over my arm and instead decided to crawl under it. After billions of tries and treats, he finally jumped over my arm for a treat. Step 2 took more than two weeks of trying hard to have him jump through the hoop made with my arms. Once he was good at jumping through the hoop, I tried the midair hoop, which we both miserably failed at, but it was a lovely experience!

Creating an app like Puppr

Now that we've explored all the features of Puppr, it is time to know more about creating a pet care app just like it. It is essential to understand that with the plethora of apps out there, you must create a Puppr app clone that is engaging, interesting and full of unique features that will captivate your audience.

Basic features to include

The essential features of the app will remain similar to Puppr

Customer-facing app

Login/Signup

Masterclasses by dog trainers

Video tutorials

Lessons for training

Sub lessons by trainers

Push notifications

Built-in clicker

Live chat with professionals

Pet training tracker

Rewards and badges

Adding multiple dog accounts

In-app purchases

Help and support

Daily reminders

Subscription renewal

In-app payment

Administrative interface

Login

User management

Lesson management

Sub Lesson management

Content management

Payment management

Push notifications management

Google analytics

Tech stack

Although Puppr has not made their tech stack public, you can use the following technologies to create a dog training app like Puppr:

App: 

Sketch

XCode

Android Studio

Fabric iOS

Sass

Swift

API management and payment gateways:

Google API

GeoFence

Stripe

PayPal

Server and quality assurance:

AWS

FCM

Mantis BT

Sendinblue

MEAN stack

Analytics and management:

Google Search Console

Zoho

Google Analytics

Your app dream-team

At Volumetree, we ensure quality, reliability and transparency at every step of your app development process. Each app we develop gets the following team members assigned to the project to ensure quality:

Business analysts help you to gather and interpret insights generated by your app. This can help to identify trends and areas for improvement in the long run. 

Project managers are your single point of contact with Volumetree. They are responsible for product success and ensuring that it meets requirements, timelines and budgetary constraints.

Our user experience team ensures that your app has a captivating user interface and a pleasing user experience. 

Mobile app developers (iOS and Android)

We have an extremely experienced team of mobile app developers who create your app for its intended platform.

Test engineers (Quality Assurance)

Our test team continuously tests your apps, their requirements and certifies your dog training app for release once complete.

Costs of developing an app like Puppr

Designing dog training apps like Puppr requires planning and care to appeal to the audience. As these apps must cater to a niche audience, they must have all the must-have and most-requested features of their competitors at launch. You can only accomplish this with a well-rounded team and a scientific, future-centric approach to app development. 

We estimate that developing an app like Puppr will cost between $12,000-$15,000. This includes design, development, testing and deployment costs. Ensure that you add at least 50% to this sum for maintenance and new feature development.

The Volumetree difference

At Volumetree, we follow a "customer's customer-first" approach. This essentially means that we design and develop the app keeping the needs of your customers in mind. Our apps follow a design-first process, ensuring that the app is simple, relevant and engaging. 

Each line of code added to your app is thoroughly vetted and tested, ensuring that you get a great app from the get-go! With a captivating design, unique features and a great user experience, we are sure that your target audience will love your app.

Got a great idea in mind? Let's build this together!