Expertise
Got a problem on your hands?
We can help you resolve it!!
We're focused and driven. We are a mobile app development company with a presence in four continents. Our aim is to leverage mobility to empower your business and to create an impact through technology business. Our expertise and experience in the mobile app development and on-demand marketplaces has helped us gain valuable insights in this domain that can help you stage the technical requirements of your business.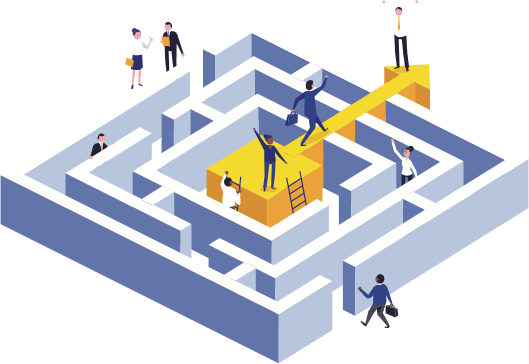 Ready-Made Solutions
Our plug-and-play model enables you to jump start your journey into the tech world. Depending on the industry, check-out our ready-made and highly customizable solutions to see if you'd want to start-off with them.

Customer Ordering Apps
Placing Bookings, Pricing, Payments, Notifications, promo-code

Service Provider Apps
Receiving Requests, Task Fulfillment, Real-Time Navigation, Booking Forms, Proof of Deliveries

Admin Panels
Catalogue management, User management, Automatic assignment, Map-based team/Task visibility, Rating/Reviews and much more.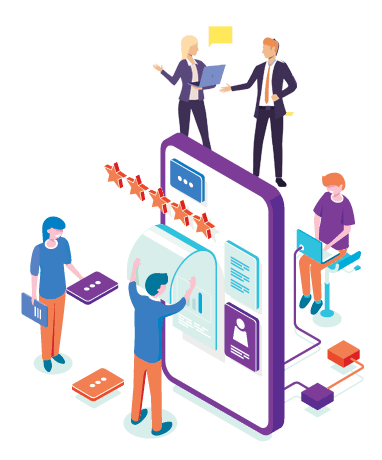 Testimonials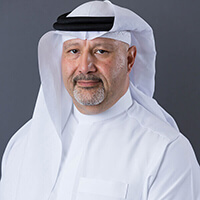 EduPloyment
Mazen M. Omair
Mazen M. Omair says, "By choosing Volumetree as my technology partner was the best decision. They add value to my purpose and make my vision live in the proper way as per need. Great team, they have with a clear heart and proper transparency in their work."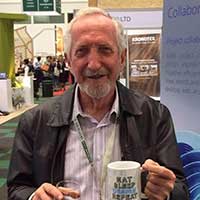 DEAM
Dennis Goldman
Volumetree was able to interpret our needs from the original coding we shared with them and produce a totally flexible solution. The team that was assigned was very professional, we would like to continue with Volumetree as we are very satisfied with their technical expertise and the product they have produced.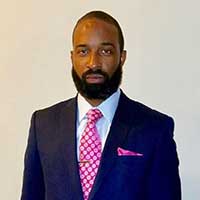 Lionheart
Chris Issacs
Volumetree helped us to design a Website and working with them was a very positive experience. We would recommend them!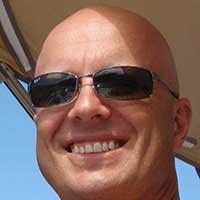 Elby Bike
Al Sasnowski
Volumetree's dedicated team is good in managing the app launch and delivery process. We recognize some synergies between our companies and would like to explore options for working together in the future.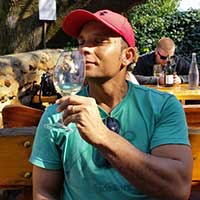 Batho Pele Group
Duane webber
Volumetree has an extremely helpful, knowledgeable and professional team. Great company with a dedicated team, and visionary leadership qualities. Foresee great things from this company in the future.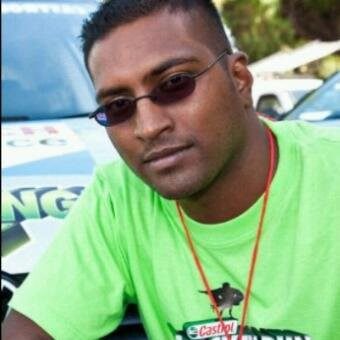 Online custom blinds
Ben Nuliah
I loved the passion, the motivation, and I love the energy that I see flowing at Volumetree. I'm already brainstorming on the next project. thank you team and everyone behind the scenes that made our dream a reality.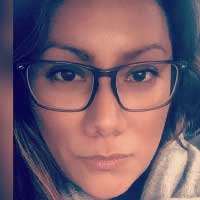 BeautyQlick
Maria Villanueva
Volumetree is our technical partner and I am glad I met Shivam Gupta. I am thankful to the Volumetree team for pushing thru and being a great resource.
Recent Posts
Check more posts in the blog for more inspiration
WWDC 2021 | Apple Unveils Latest Updates for iOS 15, iPadOS 15 and more

It's that time of the year again! Apple kicked off its annual Apple Worldwide Developers Conference this year with a slew of updates across product lines. If you did not get the time to watch the live stream of the WWDC 2021 or were in a different time zone, we've got you covered! Here are the Apple WWDC 2021 highlights!

The new iOS 15 is here!

iOS 15 is the latest and greatest version of iOS that promises the world, and then some! Craig Federighi announced the release of this new iOS that will focus on staying connected better, finding focus in tasks and notifications, using intelligence everywhere and exploring the world. iOS WWDC 2021 updates will be available as a public beta in July, with the full release following the beta "this fall".

Updates to FaceTime

I love FaceTime, and I use it nearly every day to speak to friends and family. Here's what

iOS 15

brings to FaceTime:

FaceTiming while vacuuming or from a busy intersection? You can now (toggle to) hear people better, no matter where they are. This means that I can now vacuum the living room during conference calls! Huzzah! 

I love this bit! If you're using compatible audio hardware, you can now hear a person's voice from where they appear on the screen. It's magic! (I am an amateur musician, and I think spatial audio in FaceTime was the real highlight of the

WWDC keynote

).

I think my sister will love this update. With blurred backgrounds, you can keep yourself in focus during calls. This update will also make FaceTime a better option for corporate calls. Goodbye, Google Meet-o-saurus?

Shared video and audio streams allow groups to listen to music or content together. This can be an innovative new way to help students, co-workers, or interest groups watch content together—in sync!

This reminds me of the time when Blackberry Messenger came to Android as an app! FaceTime has finally caught up with the rest of the world. You can now invite your Android or PC friends to join in on FaceTime calls.

HomePod Mini is now stereo!

HomePod minis will now work as stereo speakers! Hook your speakers onto Apple TV, and you've got stereo sound! Woohoo!

The new Focus mode

Procrastination is now a thing of the past (maybe). You can now switch your phone into various customizable modes. If you're at work, switch on the "Work" mode to turn off notifications from personal apps, or the inverse for "Personal" mode—so you can miss that email from your boss at 10 pm!

The Focus mode introduced in the Apple WWDC iPhone update helps you to group and silence (less critical) notifications. This can even help you sleep better as your phone would not go "ding, ding" all night if you forget to put it on silent mode. 

Live text recognition

This is where the intelligence bit comes in. Your camera is now literate! Handwritten and printed text is now readable, selectable, searchable and pasteable. The camera can even recognize animal breeds, landmarks and such. 

3D Apple Maps

Apple Maps is now in 3D! You can see elevations, landmarks, crosswalks, bike lanes, and much more rendered in 3D. Additionally, just like in Google Maps, Apple maps can use the camera to scan your surroundings and orient you better—so you can take your first step right.

Updates to AirPods

So I just got my new AirPods Pro, and I am excited about these updates!

Conversation mode:

I believe this is where Voice Isolation kicks in. You can now boost the volume of voices and reduce ambient noise during a face-to-face conversation.

AirPods now work with FindMyApp even when in the case. They can now let me know if I leave them behind. Awesome!

Spatial audio is coming for tvOS and M1-powered Macs.

iPadOS updates

Here's what is new for those (like my boss) who have an iPad or a beautiful iPad Pro (hint, hint).

Bigger home screen widgets – because of the bigger screen! Duh!

App Library is coming to iPadOS

A new multitasking menu that will make it easy to switch between running apps instead of using those annoying gestures (I hope).

You can now tag (@mention) people in shared notes to get their attention and highlight changes on shared docs. 

Create Quick Notes anywhere by swiping up from the bottom right of the screen.

A new system-wide text translation that includes real-time in-person conversation translation. Wow!

Apple Swift Playgrounds let you build and submit apps to the App Store from your iPad.

Security updates

The world is concerned about privacy, safety and security more than ever before. Here's how Apple is working on making your iWorld more secure:

Tracking pixels will not be able to view your IP address or locations while using the Mail app

App Privacy Reports will give you a summary of how often an app has accessed your location, photos and more so you can check any unexpected behaviour.

Siri's speech recognition will now be on-device instead of on Apple's servers. This will also enable Siri to work without an internet connection.

You can now add recovery and legacy contacts to iCloud. This means that the chosen few recovery contacts can help you log in to your iCloud account if you lock yourself out. Additionally, legacy contacts can get access to your iCloud data if you pass away.

Health updates

Apple is making its Health app and iOS smarter. Here's how:

You can now use Health Sharing to share health data with your family or friends.

Trends in the Health app will highlight step and heart rate patterns.

Walking steadiness will analyze your gait and step timing to predict if your fall risk is increasing. This is great for the invalid and the elderly.

Updates to the new Apple watchOS

Apple made many updates to watchOS 

The new Apple watchOS 8 can now track your respiratory rate and patterns, including when you're sleeping.

You can now use portrait-mode photos as your watch face.

You can now "Scribble" on text using the crown for cursor placement. 

Siri says hello, world!

Siri is finally coming to third-party devices. At the WWDC 2021 Apple announced that it will allow the use of Siri technology on products such as ecobee thermostats and others.

Updates to the new macOS

The latest upcoming release of macOS will be called

macOS Monterey

. This brand new macOS Monterey WWDC announcement brings a slew of features that include:

Universal control helps you to use one keyboard and mouse across various devices seamlessly. When a compatible device is nearby, you can seamlessly extend your mouse to the other device. 

iPads can now become an extended display for MacBooks, making them into one giant canvas.

SharePlay is coming to macOS, making it easy to watch videos and play music together.

Shortcuts automation will also make its way to macOS. This will allow you to automate tasks using scripts quickly.

Safari gets a "Tab Group" system akin to Chrome. Tabs are now smaller and can automatically sync between iCloud devices.

AirPlay will allow you to send AirPlay content to the display of your Mac, just like AppleTV.

macOS Monterey will be available "this fall".

Updates for developers

Although this is a developer-focused conference by name, Apple keeps the keynote customer-focused most of the time and saves the tech bits for the breakout sessions in the Apple developer conference. Here are the developer-focused highlights of the WWDC 2021:

3D object scanning for iOS will allow 3D-scanning functionality in apps without having to reinvent the wheel.

Now perform better A/B AppStore page testing by building multiple App Store product pages for one app with various icons and screenshots to see what looks best.

TestFlight is now available across the "iEcoSystem"—the service for distributing pre=release or beta apps is now on iPhone, iPad, watchOS and macOS.

New APIs for SharePlay, Focus and other new features.

Apple gave us a lot to think about, get excited about, and work on ideas for new and innovative apps that will leverage the power of the latest features offered by macOS. I think I have covered everything from the

WWDC 2021 announcement.

If you think I've missed something out, let me know in the comments below. 

Do you believe that you have a fantastic app idea that can leverage the power of the new functionality available with these updates? Let us know. Our macDev experts can help you dish out an MVP before the competition. 

6 Easy Steps on How to Find Product-Market Fit Of Your App Idea/Product

Hi! My name is Shubham, and I have spent many years helping startup founders and entrepreneurs understand how to find product-market fit for their products.So, you have a product that you believe will solve a problem that plagued the market for years. You've pulled dozens of all-nighters and brought your idea to life in the shape of a Minimum Viable Product. Your product is ready, ripe for the taking. You've told friends, family and co-workers to check out your new baby. Everyone loves your product and gives you excellent feedback, but no one seems to use it. If this sounds like you, you're at the right place.As an entrepreneur, it is essential to know whether your target customers need your product or if they would eagerly pay for it. So, if your product is flying off the shelf and you are clamouring to meet this demand, you have attained a product-market fit.

What does product-market fit mean?

In 2007, Marc Andreessen—the co-founder of influential Silicon Valley venture capital firm Andreessen Horowitz wrote a

blog post

where he coined the term "product-market fit". He described this as "being in a good market with a product that can satisfy that market." Simply put, a product-market fit is a stage for a startup where they have successfully identified target customers and can serve them with the right product. When you attain this stage, you have found a product-market fit.

How to measure product-market fit

?

Although there are no set rules or metrics that can help you find out when you've attained a product-market fit, you can tell when you're going in the right direction, thanks to inputs from Andrew Chen—a venture capitalist. 

Andrew suggests using a mix of both qualitative and quantitative metrics to gauge success and to know

how to find product-market fit

. Here are some qualitative and quantitative metrics to help you get started.

Metrics for measuring product-market fit

Quantitative metrics

NPS:

NPS or Net Promoter Score measures the willingness of customers to recommend your startup's product or service to others. NPS is used as an indication of your customers' overall satisfaction with your product or service and is a good way to understand if customers love your product enough to recommend it or not.

Churn rates:

Customer Churn is the percentage of customers that cancel their subscriptions or stop using a product in a given time period. If the number of users moving on from your product is higher than the number of users coming in, you've got a problem on your hands.

Growth rates:

The growth rate is a factor measured in percentage that determines the acquisition of a customer base over a given time range. Your growth rate must always increase to indicate a product-market fit.

Market share:

The percentage of the market that your product commands are your market share.

Qualitative metrics

Word of mouth

Increased media outreach and coverage

What is a

 product-market fit pyramid?

Dan Olsen—the author of the book

The Lean Product Playbook

,

created the product-market fit pyramid—an actionable model that uses five key components to define the product-market fit for your product.

This is a hierarchical model in which each pyramid layer relates to those above and below it. When you are building a successful product, you form a plausible hypothesis for each of these pyramid components. You then validate your key hypotheses against the Lean Product Process to improve your

product-market fit

.

What is the lean-product process?

Defined by Dan in

The Lean Product Playbook,

the lean product process guides you through each layer of the pyramid from the bottom to the very top. The process is iterative and easy to follow.

The six steps of the lean-product process will help you to find a product-market fit effectively. Here's what you need to do:

Determine your target customer:

Before you start the lean product process, ensure that you perform market segmentation to understand your target customer clearly. Market segmentation involves dividing the market into segments that consist of potential customers who have similar needs and behaviours.

Your target customer will decide how well your product meets his or her needs. Define your target customer as well as possible so that everyone in your product development team knows who the product is for. You can do this well by creating user personas that describe your customer. You can start with a high-level hypothesis of the potential customer you have in mind and revise it as you tweak the features of your product while you iterate.

Identify underserved customer needs:

Once you've created a customer persona, you now define their underserved needs. Identify the needs that may have a good market opportunity. You can start by addressing these inadequately met needs, and create additional value for your customers.

Define your value proposition:

A value proposition is a plan that will drive product development to meet customer needs better than your product's alternatives. In short, your value proposition is the essence of your product development strategy and will help you figure out features that will delight your customers and outperform the competition.

Specify your minimum viable product (MVP)  prototype:

Your value proposition will also help you to specify and include this functionality in your MVP. This means that you will create a minimalistic product that your customers validate by accepting its viability. Hence, you build only what is needed to create adequate value for your target customers.

 

Creating your minimum viable product prototype:

Show your potential customers an early version of your product so you can use their feedback to iterate and improve the final product. You can use tools such as

InVision

to simulate user experience with interactivity. Tools like InVision will also help you obtain critical customer feedback.

Testing your minimum viable product with customers:

You can use a short survey or a screener to solicit feedback from your customers. A screener will ensure that your research participants have the target customer attributes. Here's what you can do:

Schedule one-on-one meetings with potential customers to test and then gather feedback. 

Ask questions during the test process to gather feedback, deep insights, and value. 

Avoid asking questions with a yes or no answer.

Once your tests are complete, interpret the feedback to identify similar patterns. This will help you to prioritize high-value customer concerns so that you can address them quickly. Once this process is complete, you can then refine the prototype to incorporate the required changes.

Implementing this process at the outset will help product development teams use resources efficiently, and you can launch your product confidently—knowing that your customers will find your product valuable. 

Remember, lean startups follow the build-measure-learn loop to create effective MVPs and implementing the lean product process will help you create a leaner, more customer-oriented MVP faster.

If your startup is struggling with

how to find a product-market fit

, we can help. At Volumetree, we've built 100+ products across 17+ industries for startups and entrepreneurs.

We can help you find the right product-market fit, just like many of our clients, who have successfully transformed their MVPs into enterprise-grade products used by thousands of users every day.

How to Easily Write Product Requirements Document [+ Free Template Inside]

By the end of this article, you will learn how to write a product requirement document and its importance in turning ideas into fully functional web/mobile apps. For a quick start, download our free PRD template.Entrepreneurs are interesting people. They think of problems that other people face and then try to find innovative solutions to address them. Technical team members (designers and developers) are interesting individuals too. They can create magical apps from scribbles and doodles on paper and a few lines of code but with a caveat—they can only do so if they are given the right instructions in a format that they understand. Technical teams (designers, developers and testers) need product requirement documents to begin product design, development and plan test scenarios. To ensure that these teams work as efficiently as possible, you must know how to write product requirements documents for your app idea. Additionally, you must understand how to write an app idea proposal to help investors and technical teams understand you better.There are many reasons for this need. As an entrepreneur, you may have a thought or an app development idea in your head that makes sense. However, the way you express it to a technical team may transform it into something else, and you may end up with a turnip instead of a pumpkin. If this sounds confusing, it was supposed to be that way.  Here's a visual representation of what I meant:

Writing brings clarity to your thoughts

If you have a fantastic idea, it is best to write the idea down or document it carefully so that you can recollect all that you thought of when you explain it to an audience. Knowing

how to write a business model

or

how to write a business idea

effectively can go a long way in keeping everyone in your team on the same page. This also streamlines your approach towards creating your first product or your MVP (minimum viable product). 

The best way to solidify your app idea or your MVP idea is to create a product requirements document. Before you begin, you must know how to write and what to include in this document.

What is a product requirement document?

A product requirements document or PRD defines the value and the purpose of the product that needs to be built. These documents are usually written by project managers to communicate:

What must be built 

How it functions and behaves

Who is it for

How it benefits the end-user 

Your product requirements document can be visual (in the form of wireframes), descriptive (in the form of a user story) or granular, in the shape of a functional specification document. 

Why is a product requirement document needed?

A PRD intends to ensure that all stakeholders (executives, product teams, and investors) are on the same page. Your app idea's product requirements document will help engineering, sales, design, support and marketing teams to collaborate and deliver a fantastic customer experience. 

Your PRD can also help you figure out

how to present business plan

s to your potential investors.

What is included in a product requirement document?

A lot. Your product requirements document is the key to effective product development. Here is a list of items that you must include in your PRD:

Introduce yourself, your company (if you have formed one) and your team (if you already have one). A little introduction will help your development partners or your team get a better idea of who they will be dealing with.

How do I document my product idea?

Describe your idea properly in this section. Ideally, describe your idea in a single sentence that illustrates what your idea is. An example of an objective i

"I want to create a gift recommendation engine to help men foster better relationships with their partners through periodic and thoughtful romantic gestures."

You could also go

the MITx way

and answer the following questions in your objective:

What

is the problem?

Who

is experiencing it?

How

will you solve it?

Why

is your solution better?

Additionally, your objective must also contain your product vision, goals, initiatives, and personas.

Also known as

Release

, this part of your PRD will give your developers an idea of when you expect to launch your idea in the market.

Unless your idea is truly groundbreaking, you might want to analyze the competition and let your technical teams know two key things:

Apps that you like

Apps that you do not like

Bonus Tip: Include the features that you like or dislike so that your team knows what you need. Other apps often inspire

app ideas for startups

, and your team can utilize this information to build your app faster.

List and prioritize features

Write down broad strokes of all the features that you believe your app must-have. Only add features that help your user. For example. for a messaging or social networking app, adding basic features such as creating a profile, real-time communication (chat/messaging) and finding friends on the platform is essential. These form the must-have group. Additional features such as creating groups/pages or platform monetization can come later.

Once you have listed all the features that your app needs, prioritize them according to need. You can use the MoSCoW or the RICE prioritization method to do this. 

Usually, features are prioritized as "Must," "Should," "Could", and "Won't" in MoSCoW and "nice to have", "should have", "must-have", "cannot have" in RiCE. This step is crucial for

startup MVP development

as you must include the core features your app needs to appeal to your audience.

This section of your PRD must include the flow of the app, how each screen will transition to the other. The best way to do this is to enhance user flow text by sketching your user interface or creating

wireframes

.

Technical requirements for apps must be as detailed as possible. Choosing the right set of technologies, services and tools is crucial and can make or break your product. Technology stacks are groups of tools or services that have proven to work together seamlessly, helping you create fast, high-quality products with ease. These tools and services include programming languages, frameworks, databases, front-end tools, back-end tools, and applications connected via APIs. 

Popular tech stacks include:

MEAN (MongoDB, Express.js, Angular.js and NodeJS): This stack is great for websites and interactive applications. All of the components of this stack use JSON for messaging and module library access.

MERN (MongoDB, Express.js, React and NodeJS): Popular for its full-stack development option, React is well known for its flexibility and performance while used in interactive UIs.

LAMP (Linux, Apache, MySQL and PHP): This is the industry standard for web development and only uses open source technologies.

MEVN (MongoDB, Express.js, Vue.js and NodeJS): Superb performance for web apps and a gentle learning curve make it a popular option for developers.

Ensure that you discuss your tech stack preference with your dev team and keep their recommendations in mind while finalizing a stack.

In addition to the software tech stack, you might also want to include any specific requirements for hardware. 

For example, if you are trying to make a pet cam or a moving baby monitor driven by Android, you may have requirements such as a gyroscope sensor coupled with a camera and an arm that moves with the subject.

If you have a specific user base in mind, such as iPhone-only or Android-only, mention that here. If you wish to narrow it down further, you can add devices to this too. An example could be:

"A content app that requires iOS 12 or higher, running on an iPad Pro with Pencil 2."

This section of your PRD is optional, but it will help you validate your idea against your product hypothesis. As an example, if your product hypothesis is:

"I believe that my gift recommendation engine will help people make relationships more engaging,"

you can include data collection through surveys as a requirement in your PRD to test whether your hypothesis was true.

Add the future plans for your product here. Your development team might find items that are easier to implement and help you create a better version of your app at the outset.

This section can include information that does not fit elsewhere. You can also include your budget here if you are planning to outsource the development of your idea. 

An idea can change your life and the world around you. The best way to start building your product is by writing a thorough PRD. Describing your idea well will help you to better convey your thoughts and vision to your team. 

Your product requirements document or PRD is a great way to pen down all important information and provide it in a clear, concise, and meaningful format to your technical teams.

Knowing

how to write a startup idea

effectively can make the difference between success and failure for you.