Expertise
Got a problem on your hands?
We can help you resolve it!!
We're focused and driven. We are a mobile app development company with a presence in four continents. Our aim is to leverage mobility to empower your business and to create an impact through technology business. Our expertise and experience in the mobile app development and on-demand marketplaces has helped us gain valuable insights in this domain that can help you stage the technical requirements of your business.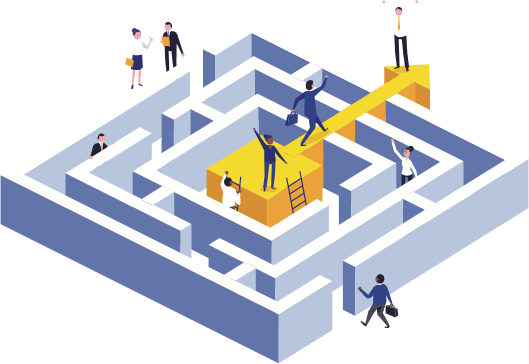 Ready-Made Solutions
Our plug-and-play model enables you to jump start your journey into the tech world. Depending on the industry, check-out our ready-made and highly customizable solutions to see if you'd want to start-off with them.

Customer Ordering Apps
Placing Bookings, Pricing, Payments, Notifications, promo-code

Service Provider Apps
Receiving Requests, Task Fulfillment, Real-Time Navigation, Booking Forms, Proof of Deliveries

Admin Panels
Catalogue management, User management, Automatic assignment, Map-based team/Task visibility, Rating/Reviews and much more.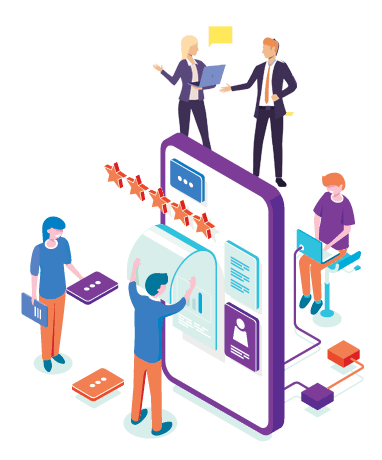 Testimonials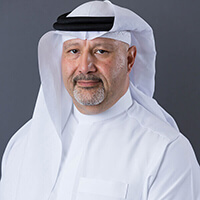 EduPloyment
Mazen M. Omair
Mazen M. Omair says, "By choosing Volumetree as my technology partner was the best decision. They add value to my purpose and make my vision live in the proper way as per need. Great team, they have with a clear heart and proper transparency in their work."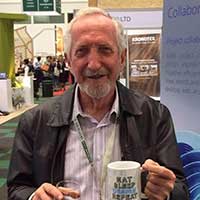 DEAM
Dennis Goldman
Volumetree was able to interpret our needs from the original coding we shared with them and produce a totally flexible solution. The team that was assigned was very professional, we would like to continue with Volumetree as we are very satisfied with their technical expertise and the product they have produced.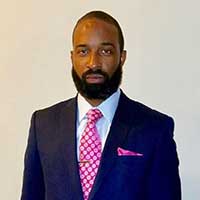 Lionheart
Chris Issacs
Volumetree helped us to design a Website and working with them was a very positive experience. We would recommend them!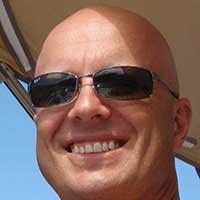 Elby Bike
Al Sasnowski
Volumetree's dedicated team is good in managing the app launch and delivery process. We recognize some synergies between our companies and would like to explore options for working together in the future.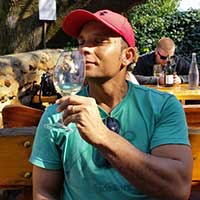 Batho Pele Group
Duane webber
Volumetree has an extremely helpful, knowledgeable and professional team. Great company with a dedicated team, and visionary leadership qualities. Foresee great things from this company in the future.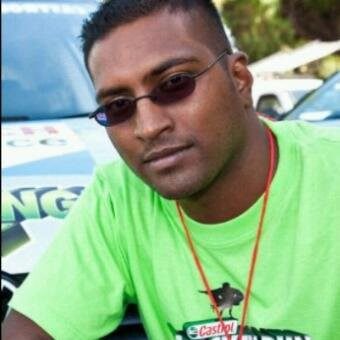 Online custom blinds
Ben Nuliah
I loved the passion, the motivation, and I love the energy that I see flowing at Volumetree. I'm already brainstorming on the next project. thank you team and everyone behind the scenes that made our dream a reality.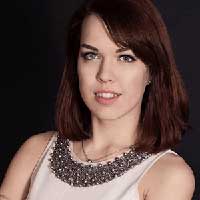 Kate Gross
I love their agility and ability to turn a person's idea into a useful product. They are a perfect solution for founders and entrepreneurs who want to build digital products that serve their customers well. Read More
Recent Posts
Check more posts in the blog for more inspiration
An Informed Guide to Zomato's Business Model - How Does It Make Money

I love to travel whenever I get the chance. A good thing about travelling is that you experience new cultures, eat new types of food and see how people around your country (and the world) live and eat every day. For centuries, food was bartered, exchanged and even used as a currency in many countries worldwide. Mayans and the Aztecs used Cacao beans for trading. Cacao beans were an informal currency during the US Revolutionary War of the 18th century.Travelers often face problems with finding good places to eat in new cities (or countries). I encountered this problem while backpacking through Europe, where I relied on inputs from locals about good food joints in the vicinity. Although I was always fortunate enough to find nice places to eat, I occasionally ran into roadblocks. My only go-to-reference for places to eat was the "Rough Guide" and "Lonely Planet Guides" to various places I went to—other than that, my choices were limited.With the advent of the internet, things changed dramatically. Websites, blogs and discussion forums such as Indiamike.com and others came up, which gave international travelers a place to discuss, talk and learn what to eat in new places. Smartphones and mobile apps brought this information to our mobile phones, which led entrepreneurs to create apps such as Grubhub, Zomato and many others.

What is Zomato?

Zomato is a global on-demand food delivery aggregator. This app helps travelers, foodies, and everybody else order food online, reserve a table at a restaurant, and read reviews about the restaurant you plan to visit. Zomato offers both restaurants and individuals a platform to connect and share a common love for food. With a presence in 24 countries across 10,000 cities, Zomato is a top-rated global food aggregator.

Is the food delivery aggregator industry growing?

Yes, it is! The global food delivery industry will breach the US$2 70,317m mark by 2021. Growing at an annual CAGR of 10.39%, this industry's market volume will

cross

US$401,391m by 2025. The ARPU or average revenue per user in this segment is US$154.89, making it an extremely lucrative market for entrepreneurs.

How did Zomato get so popular?

Zomato initially launched as an online restaurant directory called Foodiebay. Zomato's CEO thought that the name was too similar to eBay. So a few naming iterations later, they came up with Zomato. Zomato used innovative marketing techniques and deals with restaurant owners to offer restaurant-goers discounts and deals, making it rapidly gain popularity. 

Zomato initially focused on growth through word-of-mouth and added over 1400 restaurants around New Delhi to its list. Zomato had over 2M customers, 8000 restaurants and expanded its operations to 5 cities in less than two years. Backed by its investors, Zomato grew through expansions and

acquisitions

, making it one of the most valuable food delivery aggregators globally.

What benefits does Zomato offer to its users?

Zomato reaches out to restaurants to get them listed on its platform. This makes the restaurant "active" on Zomato. This benefits those who wish to eat out, order in or suggest options to others. Additionally, as users keep ordering from or visiting restaurants on Zomato, they rate and review the restaurant too, helping others on the platform make informed culinary decisions.

Zomato's mobile app offers an intuitive interface that helps you find a restaurant by cuisine, dish, location or review/rating, making it easy for those browsing for restaurants in an area to choose.

What benefits does Zomato offer to its restaurant and delivery partners?

Restaurants benefit from Zomato's massive 32 million-strong monthly active user base to gain traction, increase order value and footfall, and get their food delivered to their customers. This improves the restaurant's visibility and reach, making them cater to customers that might have otherwise skipped ordering from them. Additionally, with sponsored listings and specials, restaurants can stay higher up in search results, boosting their revenue further.

Delivery partners take advantage of the gig-economy popularized by Uber, Zomato and the likes, making it possible to earn a side income and improve their financial condition.

Today, every new and existing restaurant that wishes to gain popularity lists itself on Zomato to take advantage of its massive 32.1 million-strong monthly active user base. Zomato offers everyone using its platform visibility, choice and a tasty meal!

Zomato's statistics

Zomato

boasts

of a staggering 45% market share in the food serving and delivery business and gets over 19 million visits to their website every month. Although most of their users are in India, Zomato has a massive fan following around the globe. The top

contributors

to Zomato's foodie kitty include:

India (54%)

Australia (8%)

United Arab Emirates (7.5%)

United States (6.1%)

Turkey (3.4%)

Over 58% of Zomato's traffic comes from searches, of which 94.45% are organic searches. With over 1.4 million restaurants, 12,000 restaurant partners and 162,000 delivery partners, making it one of the most popular food delivery and aggregation platforms globally.

How many funding rounds has Zomato gone through?

Zomato has

raised

over US$900 million to date from various investors. These include:

Seed Funding: $1M, July 2010, Infoedge

Series A: Sep2011, Sep 2012: $3M, Infoedge

Series B: 2012, $2.3M, Infoedge

Series C: Feb 2013, $10M, Infoedge

Series D: Nov 2013, $37M, Sequoia

Series E: Nov 2014, $60M, Vy Capital, Infoedge

Series F: Apr 2015, Infoedge

Series G: Sep 2015, $60M, Temasek Holdings

Series H: Feb 2018, $200M, Ant Group

Series I: Feb 2019, $39M, Glade Brook

Corporate Round: Jan 2020, $150M, Ant Group

Venture Round: Feb 2021, $250M, Kora

In July 2021, Zomato went for a wildly

popular

$1.2B IPO, shelving all speculations about the sustainability of the food delivery business.

How does Zomato work?

For users, Zomato brings food to their table. For restaurants, Zomato brings them orders and customers. For delivery partners, Zomato brings them avenues to earn more money. Zomato's workflow is exceedingly simple, which is the main reason for its popularity. Here's how Zomato works:

Customers find what they want to order through Zomato's app or website and place an order

Restaurants receive the order and start preparing food

Delivery partners reach the restaurant to pick up the meal for delivery

The delivery partner delivers the order to the customer

Customers can either pre-pay for their orders online or pay cash-on-delivery in some locations

What is Zomato's business model?

Zomato is a food delivery aggregator. They help restaurants and individuals come together on their platform to order and deliver food. Here's how Zomato earns money through various channels:

Advertisements

Zomato generates over 70% of its revenue through ads placed by restaurant partners. This boosts the restaurant's visibility and gives customers a chance to try something new.

Subscriptions

Zomato Gold and Zomato Pro listings and subscriptions provide Zomato with a steady stream of income. These subscriptions help customers take advantage of free delivery, 1+1 offers and table bookings at partner gold restaurants.

Commission

Zomato charges a 25% commission per order. Note that this number may vary according to Zomato's policies and local laws. Zomato earns a substantial share of its revenue through commissions and ensures that the aggregator functions without hiccups.

Delivery charges

Zomato's delivery charges ensure that they can sustainably grow their delivery fleet, which is essential for their growth and to support their delivery partners.

Events

Events such as Zomaland and Zomato's New Year Eve and other events provide them with additional revenue. Customers purchase tickets to these events and get a chance to taste exclusive dishes that restaurants can showcase during the event.

Zomato Kitchens

Zomato launched

Zomato Kitchens

to allow kitchen partners to invest in space for cloud kitchens. Restaurant partners can lease or hire these restaurants to run the kitchen.

In addition to those listed above, Zomato offers many region-specific avenues to boost revenue.

How to create an app like Zomato?

I wish I could say

that's easy

! Although in some ways, it is. Here's all you need to create an app like Zomato:

Perform market research to understand the viability of the product in your area

Interact with industry experts or those with experience in the industry to help you analyze your idea

Explore the competition—including major players such as Swiggy and Zomato

Know the underserved needs of your customers

Find a world-class development partner such as Volumetree to get access to their tech experts

Focus on building an immersive user experience

Get feedback from actual users to improve your app's flow

Develop, test, and launch your app

That's it. These seven simple steps can help you create an outstanding app like Zomato. However, there's a catch. 

You must understand that users need a reason to switch to your app. Although most entrepreneurs switch to deep discounting to boost numbers, that is not a sustainable business model. Additionally, without innovation and exciting new features, users may simply start using an established provider such as Zomato, abandoning your app for good.

Want to build a food delivery app? Volumetree can help

We're a great fit for funded startups and medium-large businesses, thanks to our experience in the food delivery industry, backed by a team of creative problem-solvers, designers, and tech experts.

We're actively working with brands in Canada, Sweden, and the MENA region to test new ideas, and scale established products. 

Here's how we work:

Intro call to understand your project.

Our teams help you figure out the viability of your idea and/or provide you with a completion time and budget.

We brainstorm with you to create an effective strategy that backs the vision of your product.

Our Project Management, UX, UI, and QA teams come together to create effective requirement documents and early product prototypes.

We begin building your product and continue to improve it iteratively.

Documentation and project hand-over

Do you have an innovative food delivery app idea in mind?

Schedule a free 15-minute consultation

with us to know how we can help you!

10 Best Dog Training Apps for Your Furry Friend

Getting a dog is a wonderful experience. Your pooch will give you and your family many years of love, affection, happiness and joy. Dog parents often spend hours playing and training their new family members. Pets help to reduce stress and keep their family entertained. During the COVID-19 pandemic, pet adoption and sales rose twofold, making it difficult for hostels, breeders, and pet shops to meet this sudden surge in demand.  The pet industry also reached a historic high of $103b in the US alone. This surge has also spurred the rise of dog training apps as trainers remain inaccessible in person.The pet care industry is currently valued at $232billion and is growing at 6.1% CAGR. At this rate, it won't be long before it breaches the $300b mark. This includes the pet training industry, a major part of the pet care industry worldwide. 

Why are pet training apps so popular?

Pet parents could not use the services of in-home or on-premise pet trainers due to the COVID-19 induced lockdown. This led to the rise of pet training apps such as

Puppr

, GoDog and many others that help pet parents train their dogs through interactive classes and training sessions. These pet training apps provide a host of information, and some even offer 1-on-1 sessions with top trainers to solve puppy problems. The convenience of training your dog anywhere, at any time has made pet training apps boost their popularity in a very short time. However, which pet training app should you choose with a host of apps available on popular mobile platforms?

The perfect Dog training app for your pooch

Here's our list of the top ten training apps for your dog. This is not a complete list of every single app out there, but we've included the best from the lot.

1. Puppr

Puppr is possibly the most well-known dog training app around. Puppr uses the

Clicker

training method to help you train your dog at your convenience. With over 70 lessons from celebrity dog trainer Sara Carson, Puppr helps you to train your dog for free with a host of basic courses. Advanced courses require you to purchase a $12.99 monthly (or annual) subscription. Puppr features an in-app clicker and an online store with training material, equipment and other doggo-essentials.

Puppr earns money through subscriptions and in-app purchases. Their financial information is private. Want to know more about their revenue streams? Here - Puppr business model.

2. Goodpup

Goodpup is great for those who need one-on-one training sessions with certified and reviewed trainers. These trainers can help with behavioural and special skills training for your dog. These trainings are held in real-time, ensuring that you can train your dog while the trainer observes that everything is going according to plan.

The app includes potty training, crate training and behavioural training and other basic training programs. All the pet owner has to do is find a training plan, give a brief assessment, schedule a training session, and that's it. Goodpup's trainers take care of the rest.

Their financial information is private. The app makes money through payments for 1-on-1 calls with trainers and training packages.

3. Doggo

Doggo is a top-rated doggy training app that has hundreds of tips, tricks, video instructions and obedience training skill programs for your dog. Featuring a built-in training clicker along with a host of information for dog care, Doggo is a one-stop shop for most of your training needs. Doggo has millions of monthly users and also has video exams to see how your pup is doing. With an

estimated

revenue of over $160k, Doggo is on its way to profitability!

4. Pupford

Pupford has a 30-day video course that includes all basic training lessons for your pup, including leash walking and more! With an inbuilt tracker to check training progress, a large community for dog-related advice and other info, you can have all your questions answered and train your dog at the same time!

Pupford's finances are private. The app earns revenue through in-app purchases and subscriptions to the Pupford academy. 

5. Everydoggy

Everydoggy is a top-rated dog training app that helps you potty and crate train and stop your dog from biting. Used by over 300,000 dog parents worldwide, Everydoggy has a built-in dog whistle and clicker that are extremely useful during training sessions. The app comes with step-by-step video lessons and helps you to train your dog better.

The app earns revenue through in-app purchases and personalized puppy training sessions. Their financial information is private. 

6. MyDog Training app

MyDog training app offers a 30-day training program to teach your dog all the tricks you want it to learn. Additionally, animated cues and super-easy to follow lessons make this app intuitive and fun. Featuring a built-in clicker for rewards and recognition, this app makes behavioural training easy.

The app earns revenue through ads. Their financial information is private. 

7. iTrainer Dog Whistle and Clicker

This iOS-specific app is extremely popular as it is easy to use and has customizable sounds, so you can pick the one your dog likes the most. The app is informative and offers many features that include whistle training, clicker training and positive-reinforcement training.

The app earns revenue from ads. Their financial information is private. 

8. Pawsitive

Pawsitive is a highly-regarded Android-specific app. The app has pet-specific games, a clicker and healthy food guides for your furry friend. The app focuses on positive reinforcement training and makes it easy to train your dog with illustrations and step-by-step instructions. Whether it is your first try at training your dog yourself or if you're retraining your dog, Pawsitive has enough to help you get a headstart.

The app earns revenue from ads and in-app purchases. Their financial information is private. 

9. Pocket Puppy Tool

Pocket Puppy School is for those who want a simple app to train their dog. With everything neatly segregated into categories and topics, this app is extremely user-friendly and works for all age groups. The app includes imagery and videos to help new dog owners understand the app and instructions better. With training progress monitoring and remedial measures to work with if the training isn't progressing as planned, the app has more than enough benefits for everyone. All the information in the app is free.

The app earns revenue from ads and in-app purchases. Their financial information is private. 

10. GoDog

GoDog is a great dog behavioural training app. Complete with a walking tracker, a clicker, training exercises and videos, a pet health section that includes vaccination reminders, prescribed medications and upcoming vet visits, this app is great for new dog owners and existing owners alike. The app also has a host of dog articles for you to read up about pet health and training.

The app earns through in-app purchases and keeps its financial information private.

Tips for creating a great dog training app

Entrepreneurs who wish to move to the dog training app space must understand that they will need a truly groundbreaking app to move customers away from existing solutions. Here's what you need to do to ensure that you create a unique app that your customers will love:

Research, research, research

Understand your competition and work on the underserved needs of their customers.

Only add features that bring value

A long list of features confuses people. Understand that they are trying to learn how to train a puppy. Add features that bring real value to the app and are not just a list of features that every app has.

Create an intuitive user interface

Your take on the app might not go well with your users. Ensure that you create a simple, easy to use, intuitive interface that customers love.

Interact with your early adopters to know what they miss in the app and add it in an upcoming update. Remember, agility is the first step towards success in the app world.

The key to continued growth is constant innovation. Keep working on your app with learnings and data points gathered during the app creation and launch process. Make informed decisions to ensure that your users love what you create and keep asking for more.

How can Volumetree help you in creating a world-class dog training app?

The product management team at Volumtree has spent years creating world-class mobile apps and websites that have millions of daily users. Our engineers, developers, project managers, testers and product experts work in tandem to ensure that we meet the underserved needs of your customers and create a truly revolutionary app that amazes your customers with each new version. Want to know more? Schedule a free 15-minute consultation with our product experts here.

How Does The Dog Walking App Rover Work?

I first heard of a dog called Rover in Roverandom by J.R.R Tolkein, but this article is not a book review about a mobile app called Rover that connects dog walkers with dog parents. Rover is an app for pet lovers by pet lovers. We often get a pet to spice up and toss a dollop of love into our otherwise busy and mundane lives but soon understand that we cannot spend enough time with them. Things get worse when we can't even take them out for a walk, which is where Rover comes flying in—ok, I think I got distracted by the book again.

What is Rover? How does it work?

Rover brings pet-parents and pet sitters together on one innovative platform. Pet parents get to choose a pet sitter according to reviews, and pet sitters can earn money by caring for other people's pets. It is a win-win for everyone! Rover provides its customers and sitters with 24/7 customer support and vet consultation, mobile apps, photo sharing, videos of stay highlights, and sitter background checks. The app has over 500,000 registered sitters who care for, walk or sit dogs for busy pet parents worldwide.

What is RoverGo?

RoverGo is a

platform

for individuals who have just joined Rover. These individuals work more, get more bookings and more clients than regular sitters—helping them create their own dog-sitting business, but end up paying an additional 5% as commission to Rover. This is in exchange for a boost in search rankings, a welcome package with thank you cards and t-shirts, complimentary background checks, and professionally written profiles. Sitters with RoverGo earn $100+ more each month compared to regular sitters.

The numbers

To put things into perspective (and numbers), pet sitting is a

growing

industry that generated over $332 million in 2014 and will be

worth

over $5b by 2027 at a CAGR of 8.7%. Although at 40%, dog sitters hold the largest piece of the pet sitting pie and are the

most

sought-after service after dog transportation and dog grooming. This makes dog walking and sitting apps like Rover just waiting to be a part of the $131b pet care industry!

Investment rounds

Rover is quite popular—and you can see this in the $360m

investment

that the app has secured in its two funding rounds. The last two investments were $30 million in debt financing in 2018, led by Silicon Valley Bank, and a $125 million round of Series G funding, led by T. Rowe Price. Valued at over $1.35 billion, the company went public via SPAC in February 2021 with over $300m in unrestricted cash in hand. 

Why is Rover so popular?

Our busy lives made Rover popular. As we focused more on our work and our lifestyles, our furry friends took a backseat—which is where Rover came in. The market has picked up again since offices started opening up post the first pandemic-induced lockdowns, giving Rover's popularity a much-deserved boost. Additionally, Rover performs background checks on all sitters, making it safe for your pup. Additionally, as the app primarily showcases sitters around you, the chances of your dog being with someone you already know are pretty high. Coupled with world-class 24x7 support and vet consultations, Rover is every pet parent's dream come true.

How does Rover make money?

Rover had over $300m as unrestricted cash in its balance sheet when it went public in 2021. These earnings came from Rover's two primary monetization methods:

Service fee: This is an amount

charged

to each pet parent when they use Rover's services. The service fee is currently at 5-7% of the booking amount.

Commission: Rover charges dog sitters and walkers a 20%

commission

from each transaction. However, older dog sitters (pre-2015) pay 15%, and sitters with RoverGo pay Rover a 25% commission.

Rover uses its commission to improve the website and app, expand its Trust and Safety team for 24x7 emergency support and create an online repository for dog sitters and parents.

What services does rover offer?

Rover offers four different services that include:

Ideal for those who need to keep their dog with a sitter overnight or for an extended period. 

This works for those who only want their pooch taken for a walk when they are at work.

Perfect for day-long stays, this option works best for those who are out at work all day and need their dog cared for all through.

House sitting and drop-in visits

It is perfect for those who need someone to care for their dog in their own homes instead of dropping the dog off at the carer's place.

How does Rover work for dog sitters and walkers?

Rover is perfect for anyone who loves dogs and wants to make money while playing with pets. Rover lets sitters get paid to play with pets and connects them with the largest network of pet owners. In short—Rover helps them earn money from doing something they love!

Rover offers flexibility for dog sitters and walkers by allowing them to:

Choose the combination of pet care services on offer

Set their own schedule and rates

Set their own size, age and other pet preferences 

Additionally, Rover offers the

Rover Guarantee

that promises up to $25,000 in vet care reimbursement, a world-class app interface and 24x7 support that includes vet assistance in the case of need.

Signing up with Rover or RoverGo is simple. All sitters need to do is create their profile, accept requests they get and start getting paid. It's that simple!

Rover's competitors

There are many apps in the pet-sitting and pet-walking space that compete with Rover for market share. Popular examples include:

Wag is Rover's main competitor and offers on-demand dog walking as its main service. Now offering sitting and boarding to compete with Rover, Wag's quickly catching up with its competition and offers a "two-button walk"—making it supremely convenient to schedule walks. Coupled with poo and pee emojis for the post-walk experience, Wag has its own set of followers who just cannot switch.

Petsnflats is a different take on Pet boarding. If you're a dog or cat owner going out of the city, guests visiting your city can stay at your place and take care of your pets, making it a community of pet lovers.

Pawshake offers a very similar experience to Rover and adds insurance coverage for each visit.

Fetch matches you to the most qualified sitter in your area who is available for the slot you've picked. 

Care offers pet sitting, walking and grooming services as a part of a package where sitters and groomers respond to your ad.

Creating an app like Rover—is it worth it?

With 35% of households in the US alone owning at least one dog, pet sitting apps are looking at serving an underserved need. Everyone who owns a dog needs to walk it, and those looking to go for a vacation might not always find a pet-friendly place to go to. This is where apps like Rover come in.

Considering the rapid growth of the pet industry and the staggering growth of apps like Rover and Wag, creating an app like Rover is a great idea. Connecting those requiring pet walking and pet sitting with professional walkers and pet sitters is a fantastic service that pays great rewards—to the tune of 25% of the total order value in some cases. 

Although the market is competitive, there is always space for an innovative and disruptive player to shake up the walk-o-sphere with an innovative idea.

How can Volumetree help you?

We love pets, and we understand what pet owners need. Coupled with our vast industry experience and our portfolio that boasts of apps used by millions of users, we're the partner your app needs to succeed. Our vast talent pool consists of developers, testers, designers, systems engineers, data scientists, business analysts, and project managers to help you create a ground-breaking app engineered for success.

Schedule a free 15-minute meeting with our product experts to know more about how we can help you create an app like Rover.